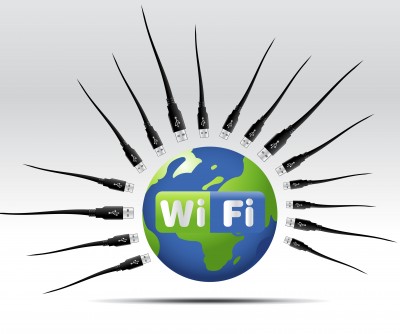 It's amazing how much we take access to the internet for granted in our lives now. Internet access used to be a requirement so people could catch up on email whilst on holiday. Now a family holiday with out internet access is hard to imagine for many teens and adults. A holiday with out being to update facebook or catch up on twitter is too much to bear. The internet can also be a useful place to find out about places to visit while you are on holiday. So if access to the internet is something you consider important then take a look at these holiday parks with internet access in Picardy.
If you have a mobile and get free data with your package then you may be able to take advantage of that if you have good coverage. The parks below have internet access on parts of all of the park which you can take advantage of. Some parks will offer this free of charge but most will make a charge for access. You will be able to see the details when you book up.
There are 5 parks in Picardy with wifi or internet access and you are viewing 1 to 5 .
Search by accommodation or facilities on offer
















Camping la Bien Assise









D231
Guines
Picardy
France

Domaine de Drancourt










St Valery
Picardy
France

Domaine de Drancourt










St Valery
Picardy
France

La Bien Assise









D 231
Guines
Picardy
France

Chateau de Drancourt









Domaine du Chateau de Drancourt
St Valery
Picardy
France
Records 1 to 5 of 5