Search Campsites offering static caravan hire, holiday chalets & lodges in Europe. Enjoy the outdoors, park life and the fantastic countryside.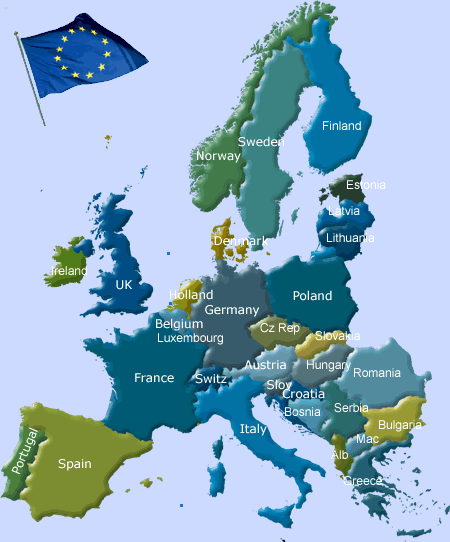 You will find many types of european Campsites. Our directory includes parks with diverse locations and facilities. If you are looking for Campsites in forests, near lakes or in European Countryside.
Quiet small parks with a few facilities to bigger Campsites offering a wide range of activities and something for the whole family.
Find Campsites offering camping and touring caravan pitches in Europe. Just click on the country on the map below to see a directory of campsites in that country.
We have details of campsites in the following countries:
Useful resources for camping in Europe
There are over 12,000 in France and more than 25000 campsites in Europe. As with UK Campsites and caravan sites campsites in Europe vary massively in quality and the facilities on offer

If this is the first time you have camped overseas then France is a good place to start as the journey is not too far and yet you get to experience camping or caravanning in france
Here are a few tips:
We have a number of resources to help make your camping experience in Europe as affordable as possible:
Useful Links