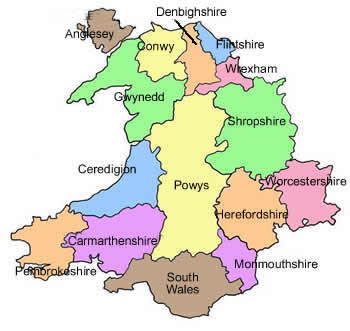 Hundreds of Campsites and caravan parks in the West of Endland and wales , UK. Sites in Gwyn edd, Pembrokeshire, South Wales, Monmouthshire, Wocestershire, Herefordshire, Shropshire are all listed here.
You'll get detailed descriptions, photos and contact information for many of the hundreds of the sites listed
Click on the county of interest to see some of the hundreds of campsites and caravan parks .
To view all of the campsites we have in each county you can either click on the map, use the drop down menu or click on the links below.
Camping sites in other areas of the UK