If you are not sure whether or not you will enjoy caravanning holidays why not hire a caravan for a week or two to see if you like it, if you don't it will be much cheaper than buying a tourer and trying to sell it on.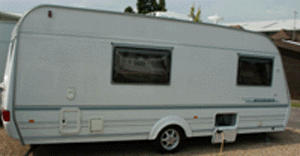 Hiring a touring caravan or motorhome is ideal to discover whether you'll love touring or hate it. Motorhome hire is the simplest way to try caravanning unless you already have a large enough car with a tow bar. It is important when hiring a touring caravan that you make sure your car is suitable, your hirer should be able to advise on this. Its also worth finding out what's included in the hire deals for example electric hookup leads, water carriers, gas tanks etc. These can be expensive if you need to buy them on site.
When trying caravanning its a good idea to try a couple of nights locally, that way if you really hate it you can always go home. You will find fellow carravanners really helpful so don't be afraid to ask for help.
---
CaravanHireforAnyEvent.co.uk
Caravan Hire Online Ltd

Midshires Barn Caravan Hire

88 Devon Avenue
Cheltenham
Gloucestershire

39 Lowfield Road
Beverley
East Yorkshire
HU17 9RF

West Leake Road
East Leake
Leicestershire
LE12 6LJ

Tel: 01509 856700

Best Deal Caravan Hire

CRS Macrentals

Piran Caravan Hire
97 Hanbridge Ave
Bradwell
Newcastle-under-lyme
Staffordshire
ST5 8HX
Unit 236
61 Victoria Road
Surbiton
Surrey
KT6 4JX
Treneglos
Callestick
Nr Truro
Cornwall
TR4 9LP

01782 717631
020 8944 9832
Tel: 01872 573448

Tilshead Caravans Hire

Coast Touring Caravan Hire
1st Caravan Hire
Oakley Corner Garage
Stockbridge Road (A30)
Lopcombe
Salisbury
SP5 1BS
47 Ashton Way
Whitley Lodge
Whitley Bay
Tyne & Wear
NE26 3JH


Southampton
Hampshire

Tel: 01980 863636
Fax : 01980 861001
Tel: 0191 280 72 38

Tel: 02380 613 070
Just Tow Caravan Hire UK
Lye Hire
Pulire
Nottingham Area





Thorns Road
Quarry Bank
Brierley Hill
West Midlands
Unit 22
Merry Hills Enterprise Park
Park Lane
Wolverhampton
WV10 9TJ
Tel: 07074869227
Tel: 01902 305494
Fax: 01902 305502
West Midland Motorhome Hire
Costock Caravan Hire
Bridge Road
Cookley
Kidderminster
West Midlands
DY11 5YA

15 Derby Road
Risley
Derby
Derbyshire
DE72 3SY

Tel: 01562 850219

Tel: 0115 939 2097
Advertise your touring caravan hire and motor home rental business here from just £29.99 + VAT per year. Find out more