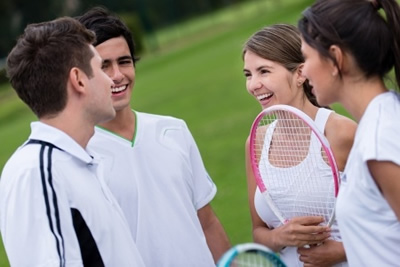 Anyone for tennis? If you enjoy a game of tennis on holiday or are planning a holiday for a group in Picardy then check out one of the 2 parks in Picardy with a tennis court.
Most parks will make a small charge to use their tennis courts but what a fantastic way to enjoy a summers afternoon then a game of tennis.
Some of the parks will offer tennis rackets to hire or you can take your own. If you are a keen player then its probably better to use your own gear if you have room to pack it.
If you are new to tennis some parks will offer tennis coaching. You can find out all the details you need when you book, there will be a charge for the coaching as it won't be included in the price of your holiday caravan or lodge.
Tennis is not only a great fun activity its the perfect way to keep fit whilst enjoying your holiday (and can make up for the extra fine food you may be enjoying too).
There are 2 holiday parks in Picardy with a tennis court and you are viewing park 1 to 2 .
Search by accommodation or facilities on offer
















Camping la Bien Assise









D231
Guines
Picardy
France

Domaine de Drancourt










St Valery
Picardy
France
Records 1 to 2 of 2