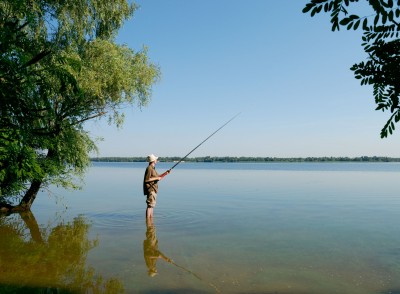 Luxembourg is a great part of Belgium for a fishing holiday. You can choose from the 13 holiday parks and lodges in the area that either have a fishing lake or river on the park or are located close to one of the many fishing lakes and rivers in Luxembourg.
Holiday caravans and lodges are are a really good base for a fishing holiday as there is plenty of space for your fishing gear and being self catering means (if allowed) you can cook the fish you catch for dinner.
You are currently viewing parks 1 to 13 of the holiday parks with caravans or lodges for rental in Luxembourg that are great for fishing...
Search by accommodation or facilities on offer
















Fishing holidays at Campsite Floreal La Roche-en-Ardenne









route de Houffalize 18
La Roche-en-Ardenne
Luxembourg
Belgium

Fishing holidays at Campsite Moulin de Bistain









32 rue de Rettigny
Cherain
Luxembourg
Belgium

Fishing holidays at Campsite Aux Sources de Lescheret









Rue des Etangs, Lesch 15
Lescheret
Luxembourg
Belgium

Fishing holidays at Campsite Tro Do Way









rue Tri' Do We (Bertogne) 2
Bertogne
Luxembourg
Belgium

Fishing holidays at Camping Sandaya Parc la Clusure









chemin de la Clusure 30
Bure
Luxembourg
Belgium

Fishing holidays at Campsite De la Semois









25 rue de Chassepierre
Sainte Cecile
Luxembourg
Belgium

Fishing holidays at Camping de Chenefleur









rue Norulle 16
Tintigny
Luxembourg
Belgium

Fishing holidays at Campsite De l'Ourthe









8 rue des Echavees
La Roche-en-Ardenne
Luxembourg
Belgium

Fishing holidays at Camping Spineuse Neufchateau









Malome 7
Neufchateau
Luxembourg
Belgium

Fishing holidays at Outdoor Camping Barvaux









50 rue Haute Commene
Barvaux
Luxembourg
Belgium

Fishing holidays at Campsite Tonny









1 rue des Rainettes
Amberloup
Luxembourg
Belgium

Fishing holidays at Campsite Eau-zone









rue de Fonzays 10
Hotton
Luxembourg
Belgium

Fishing holidays at Campsite Grand Bru









Grand Bru 2
Villers-Ste-Gertrude
Luxembourg
Belgium
Records 1 to 13 of 13