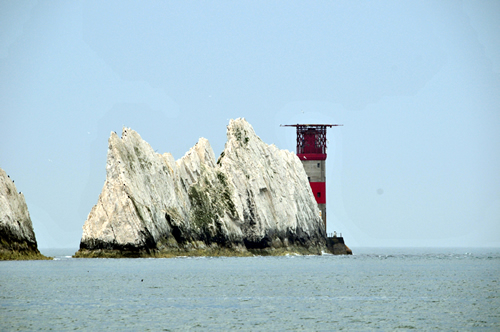 Uncover great Holiday Parks in the Isle of Wight area of England. If you are looking for a static caravan, holiday lodge or chalet then you can discover the perfect holiday park for you.
Isle of Wight is a great location for a self catering family holiday at one of the 14 parks with luxury holiday caravans or lodges to hire. If you are planning a holiday in Isle of Wight for a young family look out for the





(playpark, indoor pool and outdoor pool)
Holiday parks offer great value for money as caravan accommodation is generally cheaper than a cottage or lodge and offers just as much space. So a caravan holiday at a Isle of Wight holiday park is a great way to enjoy a cheap self catering holiday in Isle of Wight
There are 14 (you are currently viewing 1 to 14 ) holiday parks to you in Isle of Wight, England.
Refine your search
By Area
•
Bembridge
•
Brook
•
Cowes
•
Freshwater
•
Newport
•
Ryde
•
Sandown
•
St. Helens
•
Ventnor
•
Wroxall
•
Yarmouth
by accommodation or facilities on offer
















The Springs

01244 352 090









Ryde
Ryde
Isle of Wight
England

Phone 01244 352 090
to book a holiday at
The Springs
Also known as "The Gateway to the Island", the largest town on the Isle of Wight, Ryde, has been an extremely popular holiday location since the mid 19th century. There is a huge amount to see and do in Ryde, and it is highly accessible to holidaymakers because of the regular catamaran, ferry and hovercraft transport services. Ryde has something for everyone, including a great selection of shops, restaurants and pubs, as well as six miles of gorgeous sandy beaches. The bustling seaside esplanade has plenty of recreational opportunities including an ice rink, tenpin bowling, bowling greens, putting greens, a pretty boating lake and a children's paddling pool and rides. Everything is within easy reach, making this a very stress-free and relaxing holiday location. [More about

The Springs

...]

Grange Farm Brighstone Bay









Military Road
Newport
Isle Of Wight
England

One of the few unspoilt, non-commercialised coastal sites with unpolluted sea air, situated on the beautiful s.w. coast, with easy access to our sandy beach and picturesque views of our Chine and Brighstone Forest. The whole area is ideal for cycling, fishing, fossil hunting - a walkers paradise. An idea family holiday for Camping or Self-catering in our static caravans or converted barns. [More about

Grange Farm Brighstone Bay

...]

Old Mill Holiday Park









Mill Road
Ryde
Isle Of Wight
England

The owner of this site has not yet submitted a description [More about

Old Mill Holiday Park

...]

Sandown Holiday Chalets









Avenue Road
Sandown
Isle Of Wight
England

The owner of this site has not yet submitted a description [More about

Sandown Holiday Chalets

...]

Fairway Holiday Park









The Fairway
Sandown
Isle Of Wight
England

The owner of this site has not yet submitted a description [More about

Fairway Holiday Park

...]

Orchards Holiday Park









Newbridge
Yarmouth
Isle Of Wight
England

The owner of this site has not yet submitted a description [More about

Orchards Holiday Park

...]

St Helens Coastal Resort









Hillgrove Park
St. Helens
Isle of Wight
England

St Helens Resort, a firm favourite for luxury holidays in the Isle of Wight and is set on the stunning east coast of the island. Guests have access to a number of local beaches including the secluded Priory Bay beach. These local beaches are the perfect place for a great beach day, or stay on Resort and relax in style with our pool. [More about

St Helens Coastal Resort

...]

Compton Farm










Brook
Isle Of Wight
England

The owner of this site has not yet submitted a description [More about

Compton Farm

...]

The Lakes Rookley









Main Road
Ventnor
Isle of Wight
England

The Lakes Rookley is set in leafy parkland at the heart of the Isle of Wight. This idyllic location is the perfect base to explore and is within 20 minutes of half of the island's beaches. Look no further for family-friendly holidays. Cause a splash with our heated indoor pool and outdoor pool, grab a bite in our bar and eatery, or soak up the entertainment in our impressive venue. [More about

The Lakes Rookley

...]

Fort Holiday Park









Avenue Road
Sandown
Isle Of Wight
England

The owner of this site has not yet submitted a description [More about

Fort Holiday Park

...]

Appuldurcombe Gardens Holiday Park









Appuldurcombe Road
Wroxall
Isle Of Wight
England

Our idyllic family holiday park is situated within 14 acres of lush secluded grounds, surrounded by beautiful open countryside. We are located in the valley of the Stenbury and St Martin's Downs, which is a designated area of outstanding nature beauty, an ideal spot for bird watching and horse riding. [More about

Appuldurcombe Gardens Holiday Park

...]

Waverley Park Holiday Centre









51 Old Road
Cowes
Isle Of Wight
England

Waverley Park is within walking distance of mainland ferry connections, local bus routes and Osborne House, Queen Victoria 's favourite home. The internationally renowned yachting centre of Cowes with its many shops, pubs, cafes and restaurants is a comfortable stroll away via a chain bridge which is free for pedestrians. [More about

Waverley Park Holiday Centre

...]

The Bay Colwell









Fort Warden Road
Freshwater
Isle of Wight
England

We are your family-friendly Isle of Wight holiday resort. Our selection of cottages and beach houses sleep between four and six guests. Ideal for active families ready to explore the Isle of Wight. [More about

The Bay Colwell

...]

Sandhills Holiday Park









Whitecliff Bay
Bembridge
Isle Of Wight
England

The owner of this site has not yet submitted a description [More about

Sandhills Holiday Park

...]
Records 1 to 14 of 14