The first question you should ask yourself is should I be buying a static caravan or just rent? Its not an easy one to answer as it really depends on:
How often will you use the caravan
Is having your own caravan that is not used by other for example important to you
Can you afford to buy it outright and the on-going costs? Caravan finance can add a lot of money to your monthly outgoings.
So what are the costs of owning a static caravan?

The costs vary widely depending on the type of caravan, where it's sited and if you are planning to rent it out.
The specification of your caravan will also make a big difference to the initial costs.
Static Caravan Purchase Costs
Purchase costs range from £10,000 to £80,000 and many parks insist you replace your caravan every 15 years. Assuming that there is no value at the end that equates to a depreciation of £670 per year to £5,300.
On-going costs for a static caravan
Annual site fees – these will vary between £2500 per year to in excess of £6,000 per year. It will depend on the park and where on the park you are sited. You should also allow inflation in any figures you use. Ask the park operator what they charge in site fees and also if they charge extra if you sublet your caravan.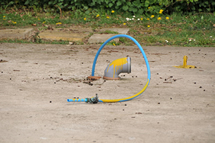 Local rates and water – Again these will vary depending upon the area your caravan is sited. Generally, the costs are around £300 - £350 per year.
Utilities –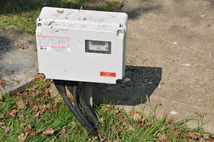 Electricity & Gas costs will depend on how much you have used. Your static caravan will be connected to a meter. Your gas is most likely to be via large gas bottles. There are usually two bottles so that one supply is continuous when a bottle is being changed. For both electricity and gas you will agree a price with the park owner. If you let your caravan out to others you will find that others will probably use much more gas and electricity than you would. For budgeting purposes assuming you let your caravan out you could allow around £500 a year. You could reduce the costs of heating by improving the caravan insulation.
Static caravan insurance – Shop around and compare prices from several companies to get the best deal for your caravan and circumstances. If you sublet you will probably have to pay more as there are extra things you need to have covered. For budgeting purposes you could allow around £350.
Other costs if you plan to sublet your caravan are as follows:
Parks subletting fee – allow around 25%
Cleaning costs – allow £50 per clean
Landlords gas certificate – allow £90
Electrical appliance tests (PAT) – allow £30 - £40
TV licence and subscriptions if applicable
Repairs and maintenance
As a caravan owner you will be responsible for maintenance and any repairs needed. As the caravan gets older you should budget for any repairs and possibly updating the caravan e.g. furniture. Also bear in mind that a sublet caravan will require more maintenance than one you just use yourself.
It's unlikely that you will make a profit from renting out your caravan but it can help offset the costs of owning your own static caravan. Given the costs involved unless you are going to use your caravan a lot it's probably cheaper to rent a static caravan for your holidays.
Please regard these costs as indicative and a rough estimate. There are many factors that will affect the costs of owning a static caravan. If you are interested in buying a static caravan our guide will provide you with further information including where to get more information from.