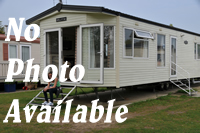 Here are the details for the 2011 Summer Supreme manufactured by ABI .
Resources
Dimensions
The ABI is 12 feet long and 36 feet in width.
Sleeping & Berths
The caravan will sleep up to 4 in its 2 bedrooms
Features
Maintaining the Summer Supreme
We have a useful guide to the general maintenance jobs that are required when owning a static caravan like the 2011 Summer Supreme. This covers both internal and external jobs. [more]
Note: where values are shown as 0 or TBA it's because we have not yet found the data for this motorhome. If we are missing any information or if anything is not correct please accept our sincere apologies. If you do find the correct information please do let us know link so that we can improve this page.
Images shown to illustrate the motorhome features are generic and not of this particular vehicle.
If you own one of these vehicles please could we ask a favour for you to send us a photo of your vehicle. We will remove the number plate from the image and resize all you need to to is email us the image. All we ask is that the image is taken by you and its your vehicle.Thanks