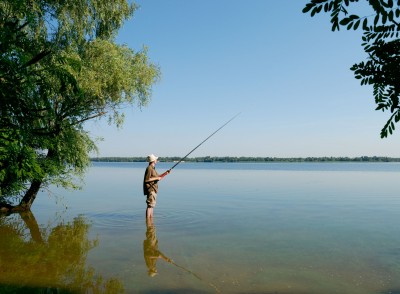 Aberdeenshire is a great part of Scotland for a fishing holiday. You can choose from the 7 holiday parks and lodges in the area that either have a fishing lake or river on the park or are located close to one of the many fishing lakes and rivers in Aberdeenshire.
Holiday caravans and lodges are are a really good base for a fishing holiday as there is plenty of space for your fishing gear and being self catering means (if allowed) you can cook the fish you catch for dinner.
You are currently viewing parks 1 to 7 of the holiday parks with caravans or lodges for rental in Aberdeenshire that are great for fishing...
Search by accommodation or facilities on offer
















Fishing holidays at Mountain View Lodges









Castlewood Park
Strachan
Aberdeenshire
Scotland

Fishing holidays at Huntly Castle Caravan Park









The Meadows
Huntly
Aberdeenshire
Scotland

Fishing holidays at Whitehills Caravan Park









Whitehills
Banff
Aberdeenshire
Scotland

Fishing holidays at Wester Bonnyton Farm









Gamrie
Banff
Aberdeenshire
Scotland

Fishing holidays at Deeside Holiday Park









South Deeside Road
Maryculter
Aberdeenshire
Scotland

Fishing holidays at Castlewood Leisure Park









Castlewood
Strachan
Aberdeenshire
Scotland

Fishing holidays at Aboyne Loch Caravan Park









Aboyne
Aberdeen
Aberdeenshire
Scotland
Records 1 to 7 of 7