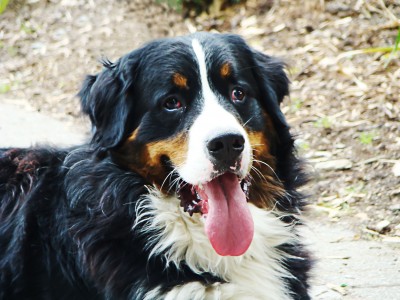 A holiday caravan or lodge in Norfolk is a good location for a holiday with your dog. There are 20 pet friendly caravan parks in Norfolk with accommodation that welcome dogs.
You are currently viewing parks 1 to 20 of the pet friendly parks with static caravans or lodges for hire.
So if you are looking to book a dog friendly family holiday and don't want to leave your faithful four legged friend behind then these dog friendly parks in Norfolk can be the perfect base in providing you with a pet friendly holiday in Norfolk so that your dog needn't miss out on all the fun. You will save a small fortune on kennel fees too.
Search by accommodation or facilities on offer
















Dog friendly holidays at Seashore Holiday Park (Haven)









North Denes
Great Yarmouth
Norfolk
England

Dog friendly holidays at Ivy Farm Holiday Park









1 High Street
Cromer
Norfolk
England

Dog friendly holidays at Kiln Cliffs (Mundesley) Ltd









Cromer Road
Norwich
Norfolk
England

Dog friendly holidays at Elm Beach Caravan Park Ltd









Manor Road
Great Yarmouth
Norfolk
England

Dog friendly holidays at Forest Park Caravan Site









Northrepps Road
Cromer
Norfolk
England

Dog friendly holidays at Waveney Valley Lakes










Wortwell
Norfolk
England

Dog friendly holidays at Woodhill Park









Cromer Road
Cromer
Norfolk
England

Dog friendly holidays at Pampas Lodge Holiday Park









The Street
Norwich
Norfolk
England

Dog friendly holidays at Downsland Park









Woodrow Lane
Great Moulton
Norfolk
England

Dog friendly holidays at Gap Caravan Site









Beach Road
Cromer
Norfolk
England

Dog friendly holidays at Alderwood









Hopton Road
Diss
Norfolk
England

Dog friendly holidays at Seaview Caravan Park









Beach Road
Cromer
Norfolk
England

Dog friendly holidays at Deers Glade Caravan and Camping Park









Whitepost Road
Norwich
Norfolk
England

Dog friendly holidays at Weybourne Forest Lodges









Sandy Hill Lane
Holt
Norfolk
England

Dog friendly holidays at Sunnymead Holiday Park Ltd









Holme Next The Sea
Hunstanton
Norfolk
England

Dog friendly holidays at Clippesby Hall









Hall Lane
Clippesby
Norfolk
England

Dog friendly holidays at Poplars Caravan and Chalet Park Ltd









Brick Lane
Cromer
Norfolk
England

Dog friendly holidays at Sandy Gulls Caravan Park









Cromer Road
Mundesley
Norfolk
England

Dog friendly holidays at Cable Gap Holiday Park









Coast Road
Bacton
Norfolk
England

Dog friendly holidays at Kelling Heath










Weybourne
Norfolk
England
Records 1 to 20 of 20
If you are planning a holiday with your dog and are travelling by car please then there are a few tips to make the journey as comforatble as possible:
Take plenty of breaks to allow your dog to get out of the car - many motorway service stations have facilities for dogs
Ensure that your dog is on a lead before opening the door
Make sure you have extra water in the car to enable your dog to take a drink if needed
Make sure there is enough room in the car for all the passengers and your dog(s)