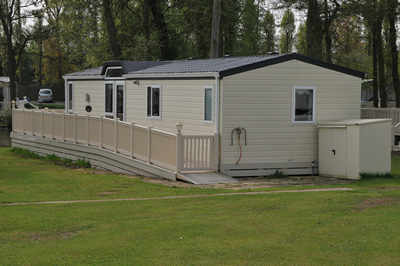 Holiday caravans and lodges in Mecklenburg Vorpommern can make a great choice of accommodation for wheelchair users or those with restricted mobility as everything is at the same level and there are no internal stairs to worry about. The parks listed below have accommodation that has been adapted to make it easier for wheelchair access so you will find that they have accommodation with a ramp for example.
Please check out the booking pages when you decide to book a holiday to make sure that you are allocated the right accommodation for your needs.
There are 16 holiday parks with disability friendly accommodation in Mecklenburg Vorpommern to consider. You are currently viewing 1 to 16 parks.
Search by accommodation or facilities on offer
















Disability friendly holidays at Camp. & Ferienpark Markgrafenheide









Budentannenweg 2
Markgrafenheide
Mecklenburg Vorpommern
Germany

Disability friendly holidays at Wald- u. Seeblick Camp GmbH









Waldchaussee 1
Zislow
Mecklenburg-Vorpommern
Germany

Disability friendly holidays at Familien-Campingplatz Pommernland GmbH









Dr. Wachsmannstr. 40
Ostseebad Zinnowitz
Mecklenburg-Vorpommern
Germany

Disability friendly holidays at Ostseecp-Ferienpark Zierow KG









Strandstrasse 19C
Zierow
Mecklenburg-Vorpommern
Germany

Disability friendly holidays at Campsite DAT Stranddorp









Lobbe 32a
Middelhagen
Mecklenburg-Vorpommern
Germany

Disability friendly holidays at Regenbogen Ferienanlage Gohren









Am Kleinbahnhof
Gohren
Mecklenburg-Vorpommern
Germany

Disability friendly holidays at Freizeitcamp Am Wasser









Wittower Strasse 1-2
Juliusruh
Mecklenburg-Vorpommern
Germany

Disability friendly holidays at Camping- und Ferienpark Havelberge









An den Havelbergen 1
Gross Quassow
Mecklenburg-Vorpommern
Germany

Disability friendly holidays at Campsite Ostseecamp Seeblick









Meschendorfer Weg 3b
Rerik
Mecklenburg-Vorpommern
Germany

Disability friendly holidays at Campsite Am Schaproder Bodden









Lange Strasse 24
Schaprode
Mecklenburg-Vorpommern
Germany

Disability friendly holidays at NATURCAMP Pruchten









Am Campingplatz 1
Pruchten
Mecklenburg-Vorpommern
Germany

Disability friendly holidays at Campingplatz Am Drewensee










Ahrensberg
Mecklenburg-Vorpommern
Germany

Disability friendly holidays at Natur Camping Usedom









Zeltplatzstrasse 20
Lutow
Mecklenburg-Vorpommern
Germany

Disability friendly holidays at Wellness Camp Dune 6









Inselweg 9
Ostseeheilbad Zingst
Mecklenburg-Vorpommern
Germany

Disability friendly holidays at Campsite Am Bauernhof









Hof Eichholz 1-8
Feldberg
Mecklenburg-Vorpommern
Germany

Disability friendly holidays at Ostseecamp. Suhrendorf GmbH









Suhrendorf 4
Ummanz
Mecklenburg-Vorpommern
Germany
Records 1 to 16 of 16