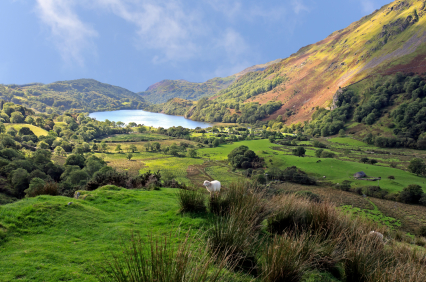 Uncover great Holiday Parks in the Gwynedd area of Wales. If you are looking for a static caravan, holiday lodge or chalet then you can discover the perfect holiday park for you.
Gwynedd is a great location for a self catering family holiday at one of the 38 parks with luxury holiday caravans or lodges to hire. If you are planning a holiday in Gwynedd for a young family look out for the





(playpark, indoor pool and outdoor pool)
Holiday parks offer great value for money as caravan accommodation is generally cheaper than a cottage or lodge and offers just as much space. So a caravan holiday at a Gwynedd holiday park is a great way to enjoy a cheap self catering holiday in Gwynedd
There are 38 (you are currently viewing 1 to 20 ) holiday parks to you in Gwynedd, Wales.
Refine your search
By Area
•
Abersoch
•
Arthog
•
Bala
•
Barmouth
•
Caernarfon
•
Criccieth
•
Dyffryn Ardudwy
•
Harlech
•
Holyhead
•
Llanbedr
•
Llanberis
•
Llwyngwril
•
Porthmadog
•
Pwllheli
•
Tywyn
by accommodation or facilities on offer
















Hafan Y Mor Holiday Park










Pwllheli
Gwynedd
Wales

This flagship Haven Park just got even better! When looking for a Park perfect for active families, look no further. The superb Adventure Golf and thrilling large indoor pool complex makes Hafan y Mor ideal, and with everything from boating to the RopeWorks challenge there's not much more you could wish for! [More about

Hafan Y Mor Holiday Park

...]

Rivers Nest

01244 352 090









Llangynog
Bala
Gwynedd
Wales

Phone 01244 352 090
to book a holiday at
Rivers Nest
The area to the east of Snowdonia, bordering the English county of Shropshire, is one of Wales' best kept secrets. Wonderful countryside, wooded hills, tranquil valleys and the Berwyn Mountains offer tremendous scope for walking, cycling, climbing and birdwatching, and a fantastic base in this area is the village of Llangynog. Llangynog has two pubs which serve food, and is within easy reach of both Bala, with its famous lake and waterports facilities, and Lake Vyrnwy, a renowned beauty spot with the added bonus of good fishing. Mid and north Wales, and the rolling Shropshire countryside are all within an easy drive. [More about

Rivers Nest

...]

Morfa Lodge Caravan Site









Dinas Dinlle
Caernarfon
Gwynedd
Wales

The owner of this site has not yet submitted a description [More about

Morfa Lodge Caravan Site

...]

Fach Caravan Park









Abersoch
Pwllheli
Gwynedd
Wales

The owner of this site has not yet submitted a description [More about

Fach Caravan Park

...]

Dyffryn Seaside Estate Co Ltd










Dyffryn Ardudwy
Gwynedd
Wales

The Sea on one hand, the mountains on the other, Dyffryn is always beckoning to someone. [More about

Dyffryn Seaside Estate Co Ltd

...]

Ocean Heights Caravan Park









Chwilog
Pwllheli
Gwynedd
Wales

The owner of this site has not yet submitted a description [More about

Ocean Heights Caravan Park

...]

Greenacres









Lon Groes
Pwllheli
Gwynedd
Wales

The owner of this site has not yet submitted a description [More about

Greenacres

...]

Garreg Goch Caravan Park









Black Rock Sands
Porthmadog
Gwynedd
Wales

Small four star family caravan park situated close to the famous Black Rock Sands beach. The park is a great place to meet up with family and and from which to explore nearby Snowdonia, the beaches of Cardigan Bay, the ruined castles at Criccieth and Harlech or just ride on the train at the Ffestiniog Railway. Porthmadog, with its many shops, restaurants and leisure pursuits is close by. [More about

Garreg Goch Caravan Park

...]

Bryn Gloch Caravan and Camping Park









Betws Garmon
Caernarfon
Gwynedd
Wales

Bryn Gloch is a premier award winning site within the Snowdonia National Park. It is only 2.5 miles to path up Snowdon, 7 miles from Beddgelert & Llanberis and 5 miles from castle town of Caernarfon. Lleyn peninsula and Isle of Anglesey 20 min drive. [More about

Bryn Gloch Caravan and Camping Park

...]

Tyddyn Llwyn Caravan Park









Morfa Bychan Road
Porthmadog
Gwynedd
Wales

We are situated in a large area of partially wooded countryside, nestled in a secluded location at the foot of Moel-y-Gest mountain. The privately owned park extends to some 53 acres in total, 18 acres of which are used as a touring and static caravan park. [More about

Tyddyn Llwyn Caravan Park

...]

Sunbeach Holiday Park










Llwyngwril
Gwynedd
Wales

The owner of this site has not yet submitted a description [More about

Sunbeach Holiday Park

...]

Pant Y Branner









Bwlchtocyn
Abersoch
Gwynedd
Wales

The owner of this site has not yet submitted a description [More about

Pant Y Branner

...]

Islawrffordd Caravan Park









Talybont
Barmouth
Gwynedd
Wales

Situated at the southern end of the magnificent Snowdonia National Park coastline in the village of Talybont, Islawrffordd offers 201 holiday home bases, 75 fully serviced hard standing touring caravan/motorhome plots and 30 camping pitches all benefitting from the very best facilities, including a heated indoor swimming pool/sauna/Jacuzzi & tanning suite. [More about

Islawrffordd Caravan Park

...]

Rhinog Park









Beach Road
Dyffryn Ardudwy
Gwynedd
Wales

The owner of this site has not yet submitted a description [More about

Rhinog Park

...]

Snowdon View Caravan Park









Brynrefail
Llanberis
Gwynedd
Wales

The owner of this site has not yet submitted a description [More about

Snowdon View Caravan Park

...]

Min-Y-Don Holiday Home and Touring Park









Beach Road
Harlech
Gwynedd
Wales

The owner of this site has not yet submitted a description [More about

Min-Y-Don Holiday Home and Touring Park

...]

Bryn Cethin Bach Caravan Park









Lon Garmon
Pwllheli
Gwynedd
Wales

The owner of this site has not yet submitted a description [More about

Bryn Cethin Bach Caravan Park

...]

Tynllwyn Caravan Park Ltd









Bryncrug
Tywyn
Gwynedd
Wales

Tynllwyn 4 star Caravan, Camping & Touring Park is situated in the picturesque Hamlet of Rhydyronen overlooking the beautiful Dysynni Valley. [More about

Tynllwyn Caravan Park Ltd

...]

Sarnfaen Caravan Park









Talybont
Barmouth
Gwynedd
Wales

The owner of this site has not yet submitted a description [More about

Sarnfaen Caravan Park

...]

Beach Road Caravan Park









Beach Road
Harlech
Gwynedd
Wales

The owner of this site has not yet submitted a description [More about

Beach Road Caravan Park

...]
Records 1 to 20 of 38