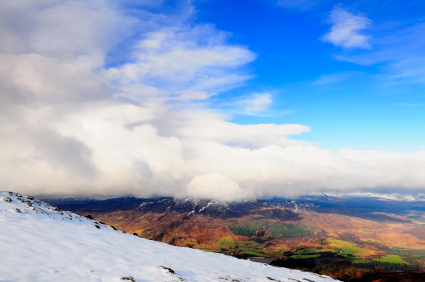 Uncover great Holiday Parks in the Aberdeenshire area of Scotland. If you are looking for a static caravan, holiday lodge or chalet then you can discover the perfect holiday park for you.
Aberdeenshire is a great location for a self catering family holiday at one of the 7 parks with luxury holiday caravans or lodges to hire. If you are planning a holiday in Aberdeenshire for a young family look out for the





(playpark, indoor pool and outdoor pool)
Holiday parks offer great value for money as caravan accommodation is generally cheaper than a cottage or lodge and offers just as much space. So a caravan holiday at a Aberdeenshire holiday park is a great way to enjoy a cheap self catering holiday in Aberdeenshire
There are 7 (you are currently viewing 1 to 7 ) holiday parks to you in Aberdeenshire, Scotland.
Refine your search
By Area
•
Aberdeen
•
Banff
•
Huntly
•
Laurencekirk
•
Maryculter
•
Strachan
by accommodation or facilities on offer
















Whitehills Caravan Park









Whitehills
Banff
Aberdeenshire
Scotland

The owner of this site has not yet submitted a description [More about

Whitehills Caravan Park

...]

Deeside Holiday Park









South Deeside Road
Maryculter
Aberdeenshire
Scotland

Deeside Holiday Park is a tranquil retreat set in the southern valley of the River Dee ideal for "getting away from it all". And yet, the park is only a few miles from the lively city of Aberdeen - "the granite city" with its sparkling stone architecture and its international culture as the Energy capital of Europe. [More about

Deeside Holiday Park

...]

Huntly Castle Caravan Park









The Meadows
Huntly
Aberdeenshire
Scotland

Huntly Castle Caravan Park is situated in 15 acres of beautifully landscaped grounds close to the River Deveron and only a five minute walk to the town centre of Huntly. [More about

Huntly Castle Caravan Park

...]

Dovecot Caravan Park









Northwaterbridge
Laurencekirk
Aberdeenshire
Scotland

Dovecot Caravan Park is a country site of 6 acres, situated conveniently near the A90 exactly half way between Aberdeen & Dundee. Placed in a warm hollow surrounded on three sides by banking, small trees and The River North Esk. [More about

Dovecot Caravan Park

...]

Aboyne Loch Caravan Park









Aboyne
Aberdeen
Aberdeenshire
Scotland

Located on the shore of the loch just before you enter Aboyne when travelling on the A93 from Aberdeen [More about

Aboyne Loch Caravan Park

...]

Castlewood Leisure Park









Castlewood
Strachan
Aberdeenshire
Scotland

The owner of this site has not yet submitted a description [More about

Castlewood Leisure Park

...]

Wester Bonnyton Farm









Gamrie
Banff
Aberdeenshire
Scotland

Wester Bonnyton caravan & camping park offers countryside holiday accommodation at Gamrie, two miles away from Macduff , near Banff, in North East Scotland.  It is a peaceful, tranquil  camping site overlooking the Moray Firth sea.  The nearby beaches are clean, and many swim during the summer. [More about

Wester Bonnyton Farm

...]
Records 1 to 7 of 7