Search Holiday Parks offering static caravan hire, holiday chalets & lodges in . Enjoy the outdoors,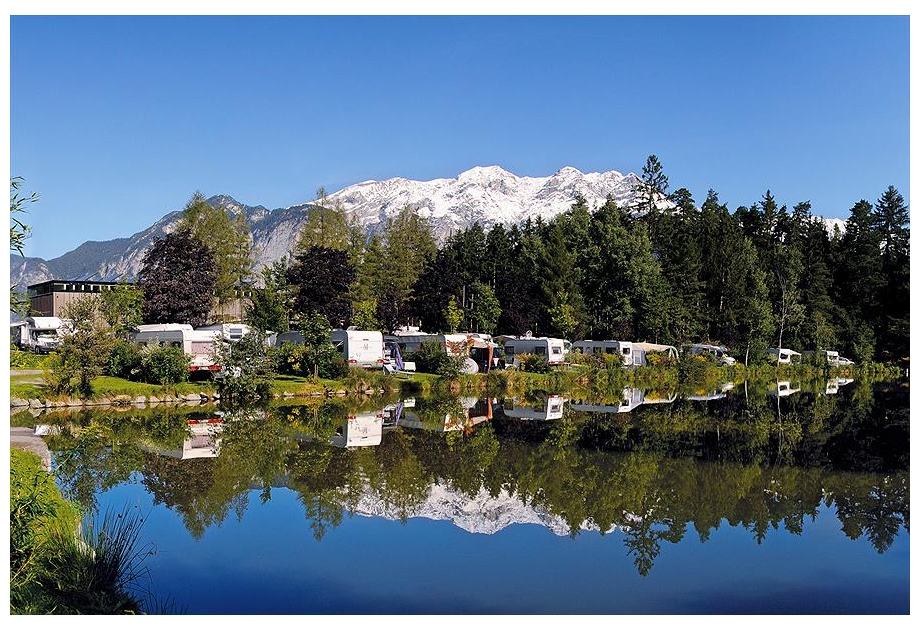 park life and fantastic countryside with all the mod cons of a home.
You will find 12 holiday parks in Austria with static caravans, park homes and lodges to rent. There are many types of holiday parcs in Austria. Our directory includes parks with diverse locations and facilities. If you are looking for parks in forests, near lakes or on elsewhere in Austria then there are many parks to choose from.
Choose your park from 12 in Austria
There are quiet holiday parks in Austria, small parks with a few facilities to bigger holiday parks offering a wide range of activities and something for the whole family.
Here are just a small selection of the featured parks on offer.
Campsite Ferienparadies Natterer See is located in the Tyrol area of Austria.

Ferienparadies Natterer See camp site is located in Tyrol, just 7 km from Innsbruck. This luxury camp site in Austria is situated on a plateau 830 metres above sea level in natural surroundings with i?

View holiday parks in the Tyrol area.

Donaupark Camping Tulln is located in the Danube area of Austria.

Visit Vienna, the city of Klimt, Mozart and Schloss Schonbrunn, in the day and come to rest at the Donaupark Camping Tulln in the evening. Donaupark Camping Tulln is a quiet campsite close to Vienna?

View holiday parks in the Danube area.

Sportcamp Woferlgut is located in the Salzburg area of Austria.

Sportcamp Woferlgut, located in Bruck, is one of Austria's best campsites. On the grounds, you will not only find the campsite but also a great luxury hotel. You can take advantage of various all-incl?

View holiday parks in the Salzburg area.

Camping Seeblick Toni is located in the Tyrol area of Austria.

Camping with five stars! You can, at Ferien Komfort Camping Seeblick Toni in the Alpbachtal valley and the Seenland (lake area) close to Kramsach in the Tyrol! The camp site is located right by the Re?

View holiday parks in the Tyrol area.

Campsite Bella Austria is located in the Styria area of Austria.

Bella Austria is a campsite in Austria in extensive natural surroundings, and moreover beautifully positioned at an altitude of 800m in the Katsch Valley. You will be completely at rest here and can e?

View holiday parks in the Styria area.
Where ever you end up on your holiday we hope you have a fantastic time and come back to us for your future holiday needs.