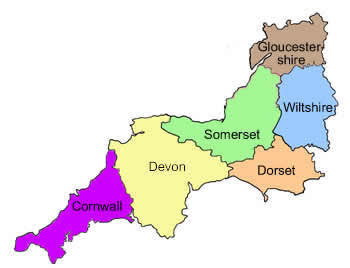 The South West of England is commonly known as the West Country and is probably the most popular destination for UK holidays outside London. It's warm climate and many tourist attractions all help to make it a sought after location for summer holidays.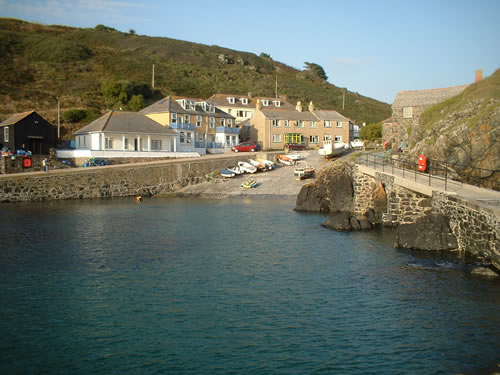 Please use the map (above right) to select the area of the west country you are interested in visiting
Coastal holidays in the West Country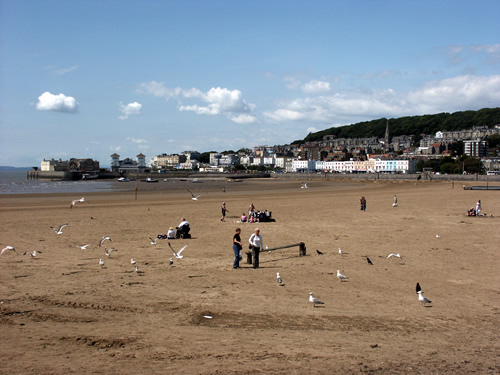 On the southern side of the west country you will find gentle sloping beaches (many with golden sand) which make them perfect for family holidays that revolve around the beach. You will also find attractive fishing visits and warmer weather than is typical for the UK. On the northern side you will find dramatic coastline and great breaches for water sports. Newquay in Cornwall is a hot location for surfers. Dorset is well known for its jursasic historical coast which is popular for its fossils and unspoiled coast.
Rural and countryside west country holidays

Further inland and to the east you will be spoiled by great countryside locations and cities that are steeped in history. Bath is a popular tourist site as well as the pretty villages in the Cotswolds.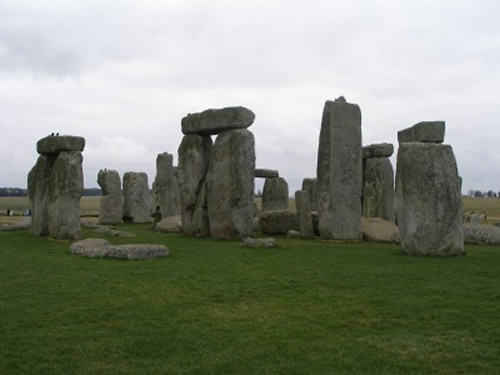 As you would imagine for an area thats popular with tourists there is plenty to do and see. In cornwall there are attractions like the Eden Project and in Wiltshire you will find Stonehenge which are well worth a visit.
Camping site finder
There are hundreds of campsites and caravan parks in the South West of England. Each of the park details includes a dedicated page to share all the information we have for each park..
Sites in Cornwall, Devon, Somerset, Dorset, Wiltshire & Gloucestershire are all listed here.
You'll get detailed descriptions, photos and contact information for many of the hundreds of the sites listed
To view all of the campsites we have in each county you can either click on the map, use the drop down menu or click on the links below.