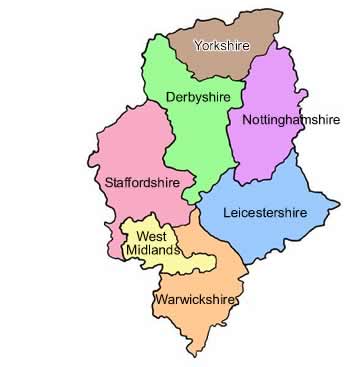 Often known as the Heart of England this central area of England is a convenient location for camping and caravanning holidays.
You will find a mix of delightful rural landscapes and historical industrial towns and cities.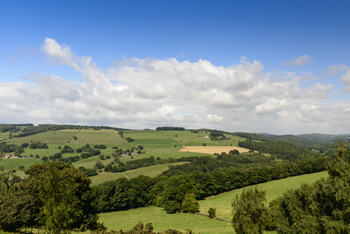 There are plenty of old mines and caves to visit under the hills which can provide a great day out for the family.
As with many areas of the UK the region is steeped in history whether it be civil wars such as the Roundheads vs the Royalists or the industrial revolution. Many parts of central england played a key part in the industrial revolution such as textile mills, coal mines to provide the energy to run the railways and the mills etc.
If you are visiting the area it's well worth spending a few days visiting some of the old mills and industrial sites as they offer a unique insight of how britain evolved in to what the country is now.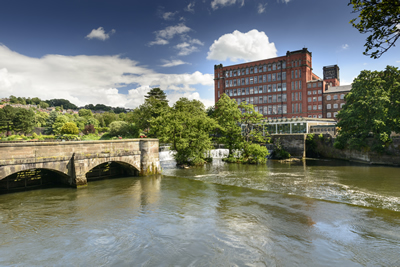 You will see hundreds of uk campsites and caravan parks in the in central England, UK. Sites in Yorkshire, Derbyshire, Staffordshire, West Midlands, Warwickshire & Leicestershire are all listed here. You'll get detailed descriptions, photos and contact information for many of the hundreds of the sites listed.
If you enjoy walking or cycling then the rugged landscape will provide plenty of opportunities to enjoy the outside.
To take a look at the many camping sites and caravan parks on offer in central England please use the map to select a county or you can use the list below to select the location.
Camping sites in other areas of the UK
To view all of the campsites we have in each county you can either click on the map, use the drop down menu or click on the links below.