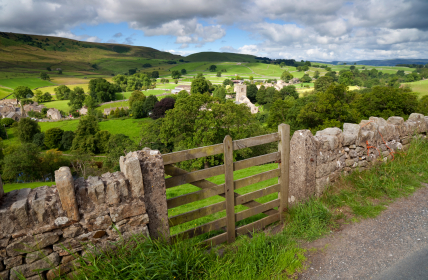 Uncover great Holiday Parks in the East Yorkshire area of England. If you are looking for a static caravan, holiday lodge or chalet then you can discover the perfect holiday park for you.
East Yorkshire is a great location for a self catering family holiday at one of the 71 parks with luxury holiday caravans or lodges to hire. If you are planning a holiday in East Yorkshire for a young family look out for the





(playpark, indoor pool and outdoor pool)
Holiday parks offer great value for money as caravan accommodation is generally cheaper than a cottage or lodge and offers just as much space. So a caravan holiday at a East Yorkshire holiday park is a great way to enjoy a cheap self catering holiday in East Yorkshire
There are 71 (you are currently viewing 1 to 20 ) holiday parks to you in East Yorkshire, England.
Refine your search
By Area
•
Beverley
•
Boroughbridge
•
Bridlington
•
Brough
•
Cowden
•
Doncaster
•
Driffield
•
Filey
•
Grassington
•
Harrogate
•
Haworth
•
Hornsea
•
Hull
•
Knaresborough
•
Leeds
•
Malton
•
Northallerton
•
Pocklington
•
Richmond
•
Scarborough
•
Selby
•
Settle
•
Shipley
•
Skipton
•
Stokesley
•
Thirsk
•
Tunstall
•
Wakefield
•
Wetherby
•
Whitby
•
Withernsea
•
York
by accommodation or facilities on offer
















Hornsea Lakeside Lodges









Rolston Road
Hornsea
East Yorkshire
England

Hornsea Lakeside Lodges offers a hot tub. Guests at Hornsea Lakeside Lodges will be able to enjoy activities in and around Hornsea, like golfing and fishing. [More about

Hornsea Lakeside Lodges

...]

Cowden Holiday Park









Main Road
Cowden
Yorkshire
England

Situated in Great Cowden, Cowden Holiday Park features a restaurant. The resort offers a children's playground. Guests at Cowden Holiday Park will be able to enjoy activities in and around Great Cowden, like fishing. [More about

Cowden Holiday Park

...]

Yellowtop Country Park

0845 468 2011









Foggathorpe
York
Yorkshire
England

Phone 0845 468 2011
to book a holiday at
Yellowtop Country Park
Yellowtop Country Park is located in the heart of Yorkshire, sitting lakeside. Safe & secure on a private park (10 Acres). Accommodated in one of only 19 stylish four star self catering lodges, with every home comfort. Including car parking by your door. [More about

Yellowtop Country Park

...]

Reighton Sands Holiday Park









Reighton Gap
Filey
Yorkshire
England

Reighton Sands' green and spacious clifftop areas seem to be perfect for kite-flying, family picnics or striding off towards Flamborough Head - the beach stretching endlessly into the distance. Enjoy an easy going pace, next to the lively buzz of Filey and Scarborough. [More about

Reighton Sands Holiday Park

...]

Dacre Lakeside Park









New Road
Driffield
Yorkshire
England

Dacre Lakeside Park is set in Brandesburton. Guests at the resort will be able to enjoy activities in and around Brandesburton, like fishing. [More about

Dacre Lakeside Park

...]

Primrose Valley Holiday Park









Primrose Valley
Filey
Yorkshire
England

Substantially developed in recent years to become Haven's flagship Park in the North, Primrose Valley's all-action facilities include a terrific multi-level pool complex and water fun area, a boating lake, coarse fishing lake - there's even an adventure Ropes Course. If you and the kids simply want it all, here's the very best of everything. [More about

Primrose Valley Holiday Park

...]

Thornwick Bay Holiday Village









North Marine Road
Bridlington
Yorkshire
England

Thornwick Bay is jam-packed full of facilities for your fun and convenience, from our lovely pools, sports and play areas, to bars and restaurants you can enjoy a nice drink and a yummy bite to eat. [More about

Thornwick Bay Holiday Village

...]

Sand Le Mere Holiday Village









Southfield Lane
Tunstall
Yorkshire
England

Sand le Mere is one of the leading holiday parks on East Yorkshire's coast. This popular holiday park boasts a stunning leisure complex, which has an indoor pool, soft play zone and superb show lounge for evening entertainment. [More about

Sand Le Mere Holiday Village

...]

Bowland Fell Park









Tosside
Skipton
North Yorkshire
England

Nestling in 130 acres of beautiful countryside this lovely park sits on the doorstep of the spectacular Forest of Bowland and Gisburn Forest with its mountain bike trails. Perfect for walking cycling fishing wildlife-spotting and exploring the numerous delights of Yorkshire and Lancashire. [More about

Bowland Fell Park

...]

Patrington Haven Leisure Park

01964 630071









Patrington Haven
Hull
Yorkshire
England

Phone 01964 630071
to book a holiday at
Patrington Haven Leisure Park
Escape and relax in your very own Holiday Home at Patrington Haven Leisure Park. Set in over 40 acres of stunning landscaped grounds you are surrounded by the beautiful East Yorkshire countryside yet only a few minutes from Award winning beaches and exciting local attractions. You can enjoy the tranquillity of a family run private owner's park established for over 25 years. As 3 Times winner of 'Best Park in Yorkshire' and Yorkshire & Humberside in Bloom along with the coveted 5 Stars you will be guaranteed a Park of the highest quality. [More about

Patrington Haven Leisure Park

...]

Wood Nook Caravan Park









Skirethorns
Skipton
Yorkshire
England

The owner of this site has not yet submitted a description [More about

Wood Nook Caravan Park

...]

Dobrudden Caravan Park









Baildon Moor
Shipley
Yorkshire
England

The owner of this site has not yet submitted a description [More about

Dobrudden Caravan Park

...]

Scalby Close Park









Burniston Road
Scarborough
Yorkshire
England

We welcome you to our small family run touring park on the edge of the North York Moors yet equally close to the beach and the many facilities of Scarborough. We take great pride in ensuring our well kept, private pitches are maintained to the highest standard and continually upgraded to offer the best camping experience for all our guests. [More about

Scalby Close Park

...]

Flamingo Land Theme Park and Zoo









Kirby Misperton
Malton
Yorkshire
England

Set in three hundred and seventy five acres of beautiful North Yorkshire countryside, Flamingo Land provides the perfect location to relax, have fun and spend time with friends and family. In addition to dozens of fantastic rides, hundreds of fabulous animals, great daytime shows and much, much more. [More about

Flamingo Land Theme Park and Zoo

...]

Knight Stainforth Caravan and Camping Park









Little Stainforth
Settle
Yorkshire
England

For over 80 years Little Stainforth has hosted both local and national campers. It is also one of the oldest sites still run by the same family, the Maudsley's. We are sure you will enjoy your stay at Little Stainforth, and we will do everything we can to ensure that your stay is a pleasant and memorable one. [More about

Knight Stainforth Caravan and Camping Park

...]

Oakwood Retreat









Bull Balk Lane
York
Yorkshire
England

The owner of this site has not yet submitted a description [More about

Oakwood Retreat

...]

Middlewood Farm Holiday Park









Robin Hoods Bay
Whitby
Yorkshire
England

There's a warm friendly welcome at this small family Park where we offer value for money holidays. Set in delightful countryside only 10 minutes walk to Robin Hoods Bay and the beach and just 5 miles (10 minutes drive) to Whitby with its unspoilt traditional fishing port and Abbey. [More about

Middlewood Farm Holiday Park

...]

Flask Holiday Home Park









Robin Hoods Bay
Whitby
Yorkshire
England

The owner of this site has not yet submitted a description [More about

Flask Holiday Home Park

...]

Low Wood Caravan Park









Spring House
Harrogate
Yorkshire
England

The owner of this site has not yet submitted a description [More about

Low Wood Caravan Park

...]

Longbeach Leisure Park









South Cliff
Hornsea
Yorkshire
England

The owner of this site has not yet submitted a description [More about

Longbeach Leisure Park

...]
Records 1 to 20 of 71