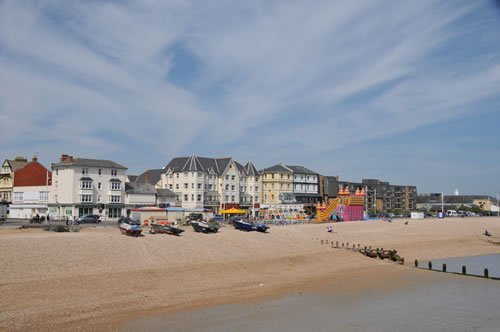 Uncover great Holiday Parks in the West Sussex area of England. If you are looking for a static caravan, holiday lodge or chalet then you can discover the perfect holiday park for you.
West Sussex is a great location for a self catering family holiday at one of the 5 parks with luxury holiday caravans or lodges to hire. If you are planning a holiday in West Sussex for a young family look out for the





(playpark, indoor pool and outdoor pool)
Holiday parks offer great value for money as caravan accommodation is generally cheaper than a cottage or lodge and offers just as much space. So a caravan holiday at a West Sussex holiday park is a great way to enjoy a cheap self catering holiday in West Sussex
There are 5 (you are currently viewing 1 to 5 ) holiday parks to you in West Sussex, England.
Refine your search
By Area
•
Bognor Regis
•
Chichester
•
Horsham
•
Littlehampton
by accommodation or facilities on offer
















Chichester Lakeside Holiday Park









Vinnetrow Road
Chichester
West Sussex
England

Located just outside the historic town of Chichester, West Sussex the park probably has more water than land! This means 10 large fishing lakes set in over 150 acres of beautiful Sussex countryside and yet the park is just 2 minutes from the A27, giving you quick and easy access to your pitch. Chichester Lakeside is only a few miles from the beach and the traditional seaside resort of Bognor Regis - what an unbelievable location! [More about

Chichester Lakeside Holiday Park

...]

Butlins Bognor Regis










Bognor Regis
West Sussex
England

Bognor Regis has always been a hot spot for families looking for the traditional seaside holiday. It's lost none of its history - in fact, it's still one of the nation's favourite places to visit. And no wonder - this glittering location boasts miles of award-winning beach. [More about

Butlins Bognor Regis

...]

Brookside Park









Lyminster
Littlehampton
West Sussex
England

The owner of this site has not yet submitted a description [More about

Brookside Park

...]

Sumners Pond Fishery and Campsite









Chapel Road
Horsham
West Sussex
England

Sumners Ponds Campsite is set in tranquil West Sussex countryside amongst 100 acres of lakes, woodland and pasture. The campsite itself boasts high quality campsite facilities, acres of woodland, a working farm and fishing lakes. All this in a beautiful and secluded setting which is perfect for just relaxing, or for the more active, exploring the countless foot paths and safe cycle-ways within the site. [More about

Sumners Pond Fishery and Campsite

...]

Honeybridge Park









Honeybridge Lane
Horsham
West Sussex
England

Honeybridge Park is a beautiful 15 acre park situated within an Area of Outstanding Natural Beauty. Located between London and the South Coast. [More about

Honeybridge Park

...]
Records 1 to 5 of 5