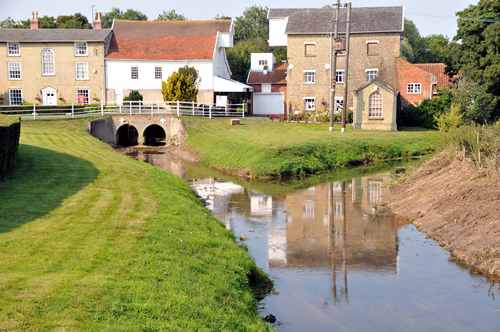 Uncover great Holiday Parks in the Suffolk area of England. If you are looking for a static caravan, holiday lodge or chalet then you can discover the perfect holiday park for you.
Suffolk is a great location for a self catering family holiday at one of the 13 parks with luxury holiday caravans or lodges to hire. If you are planning a holiday in Suffolk for a young family look out for the





(playpark, indoor pool and outdoor pool)
Holiday parks offer great value for money as caravan accommodation is generally cheaper than a cottage or lodge and offers just as much space. So a caravan holiday at a Suffolk holiday park is a great way to enjoy a cheap self catering holiday in Suffolk
There are 13 (you are currently viewing 1 to 13 ) holiday parks to you in Suffolk, England.
Refine your search
By Area
•
Badwell Ash
•
Dunwich
•
Eye
•
Felixstowe
•
Ipswich
•
Kessingland
•
Lowestoft
•
Saxmundham
•
Woodbridge
by accommodation or facilities on offer
















Pakefield Caravan Park









Arbor Lane
Lowestoft
Suffolk
England

Set in a stunning, peaceful setting with wonderful coastal views. Direct access to a lovely sand-and-shingle beach and a fantastic outdoor heated swimming pool [More about

Pakefield Caravan Park

...]

Broadland Sands Holiday Park









Coast Road
Lowestoft
Suffolk
England

Broadland Sands has a great selection of facilities on the park, including a spectacular outdoor pool with 45 metre flume and paddling pool, a family entertainment venue, a sports bar and snooker lounge, plus a restaurant and takeaway. [More about

Broadland Sands Holiday Park

...]

Felixstowe Beach Holiday Park









Walton Avenue
Felixstowe
Suffolk
England

If you prefer to be a bit different with your choice of holiday destination then Felixstowe Beach could be the place for you. [More about

Felixstowe Beach Holiday Park

...]

Carlton Meres Country Park









Carlton Meres Rendham Road Carlton
Saxmundham
Suffolk
England

Tucked away in idyllic Suffolk countryside, just a stone's throw from the historic market town of Saxmundham, this tranquil park offers a perfect base for exploring the delights of picturesque Constable Country. [More about

Carlton Meres Country Park

...]

Peewit Caravan Park









Walton Avenue
Felixstowe
Suffolk
England

Situated just 900 yds from Felixstowe's 4 miles of seafront, Peewit Caravan Park is an oasis of peace and tranquillity. [More about

Peewit Caravan Park

...]

The Sandlings Centre









Lodge Road
Woodbridge
Suffolk
England

The owner of this site has not yet submitted a description [More about

The Sandlings Centre

...]

Orwell Meadows Leisure Park









Priory Lane
Ipswich
Suffolk
England

Orwell Meadows, established in the late eighties on an 18 acre park is situated against the vast Orwell Country Park and Estuary. Walk the many miles on different routes in unsurpassed beauty. Our location is ideal, approx. 1 hr. from the M25 and only 5 minutes from the A14 Ipswich, Felixstowe and the Heritage town of Woodbridge are close by. [More about

Orwell Meadows Leisure Park

...]

Badwell Ash Holiday Lodges









Hunston Road
Badwell Ash
Suffolk
England

The owner of this site has not yet submitted a description [More about

Badwell Ash Holiday Lodges

...]

Suffolk Sands Holiday Park









Carr Road
Felixstowe
Suffolk
England

A welcoming reception and beautifully landscaped grounds just a stones throw from the sea (literally) are what greet you when you visit this tranquil park. [More about

Suffolk Sands Holiday Park

...]

Beach Farm Residential and Holiday Park









1 Arbor Lane
Lowestoft
Suffolk
England

Beach Farm Holiday Park is a friendly, peaceful, family run park set in 6 acres of attractive sheltered surroundings. [More about

Beach Farm Residential and Holiday Park

...]

Four Oaks Park









Eye Road
Eye
Suffolk
England

The owner of this site has not yet submitted a description [More about

Four Oaks Park

...]

Heathland Beach Caravan Park









London Road
Kessingland
Suffolk
England

Heathland Beach Caravan Park in Kessingland, Suffolk. Award winning five star caravan park. [More about

Heathland Beach Caravan Park

...]

Cliff House Holiday Park









Minsmere Road
Dunwich
Suffolk
England

The owner of this site has not yet submitted a description [More about

Cliff House Holiday Park

...]
Records 1 to 13 of 13