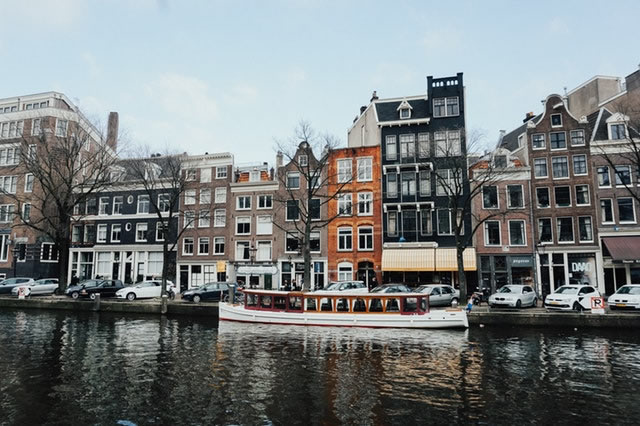 Uncover great Holiday Parks in the South Holland area of Netherlands. If you are looking for a static caravan, holiday lodge or chalet then you can discover the perfect holiday park for you.
South Holland is a great location for a self catering family holiday at one of the 19 parks with luxury holiday caravans or lodges to hire. If you are planning a holiday in South Holland for a young family look out for the





(playpark, indoor pool and outdoor pool)
Holiday parks offer great value for money as caravan accommodation is generally cheaper than a cottage or lodge and offers just as much space. So a caravan holiday at a South Holland holiday park is a great way to enjoy a cheap self catering holiday in South Holland
There are 19 (you are currently viewing 1 to 19 ) holiday parks to you in South Holland, Netherlands.
Refine your search
By Area
•
Barendrecht
•
Bergambacht
•
Delft
•
Duinrell
•
Hellevoetsluis
•
Katwijk aan Zee
•
Nieuwland
•
Noordwijk
•
Ouddorp
•
Rijnsburg
•
Rockanje
•
's-Gravenzande
•
Wassenaar
by accommodation or facilities on offer
















Campsite Vakantie en attractiepark Duinrell









Duinrell 1
Wassenaar
South Holland
Netherlands

The Duinrell Holiday and Amusement Park (Duinrell camp site) is famous for its fantastic Tikibad, the varied attraction park and its attractive location in the dunes of Wassenaar, close to the North S? [More about

Campsite Vakantie en attractiepark Duinrell

...]

Camping Duinrell










Duinrell
South Holland
Holland

Camping Duinrell is an exceptional site, in a superb location. Set in the lush woodland surroundings of a nature reserve, with a fantastic tropical waterpark and its own theme park, this site is ideally suited to families of all ages. The spacious, grassy emplacements provide plenty of space for the children to play, and there is a well-stocked supermarket and good choice of restaurants. [More about

Camping Duinrell

...]

RCN Vakantiepark Toppershoedje









Strandweg 2-4
Ouddorp
South Holland
Netherlands

An enormously large sandy beach, wind and dunes: these are the ingredients for a camping holiday in true Dutch style. Welcome at RCN Vakantiepark Toppershoedje! You will find this park near Ouddorp on Goeree-Overflakkee in the province of Zuid-Holland. The small-scale park is situated near a wide North Sea beach. The camping fields are spaciously laid out and have a playful design, which makes for a nice ambiance.

[More about

RCN Vakantiepark Toppershoedje

...]

Campsite De Carlton









Kraaierslaan 13
Noordwijk
South Holland
Netherlands

Campsite De Carlton is a campsite in Noordwijk aan Zee, South Holland.The campsite has which are marked out and pitches without shade. It is possible to rent mobile homes and hikers' cabins. The campsite has a playground.

[More about

Campsite De Carlton

...]

Camping De Zuidduinen









Zuidduinseweg 1
Katwijk aan Zee
South Holland
Netherlands

Camping De Zuidduinen is a campsite in Katwijk aan Zee, South Holland, located by the sea.The campsite has which are marked out and pitches without shade. Camping De Zuidduinen is located close to a sandy beach. It is possible to rent mobile homes and hikers' cabins. The campsite has a playground.

[More about

Camping De Zuidduinen

...]

Molecaten Park Rondeweibos









Schapengorsedijk 19
Rockanje
South Holland
Netherlands

Molecaten Park Rondeweibos is a campsite in Rockanje, South Holland, located by the sea.The campsite has which are marked out, pitches without shade and pitches with some shade. Molecaten Park Rondeweibos is located close to a sandy beach. It is possible to rent mobile homes. The campsite has a playground and a sports ground.

[More about

Molecaten Park Rondeweibos

...]

Campsite De Bovenstad









Hogedijk 110
Bergambacht
South Holland
Netherlands

Campsite De Bovenstad is a campsite in Bergambacht, South Holland.The campsite has pitches with some shade. It is possible to rent caravans, mobile homes and bungalows.

[More about

Campsite De Bovenstad

...]

Vakantiepark Koningshof









Elsgeesterweg 8
Rijnsburg
South Holland
Netherlands

Vakantiepark Koningshof is a campsite in Rijnsburg, South Holland.The campsite has which are marked out and pitches with some shade. It is possible to rent mobile homes and hikers' cabins. The campsite has a playground, an indoor playground and a sports ground.

[More about

Vakantiepark Koningshof

...]

Campsite Recreatiepark de Oude Maas









Achterzeedijk 1a
Barendrecht
South Holland
Netherlands

Campsite Recreatiepark de Oude Maas is a campsite in Barendrecht, South Holland, located a river/stream.The campsite has which are marked out, pitches without shade and pitches with some shade. It is possible to rent mobile homes. The campsite has a playground.

[More about

Campsite Recreatiepark de Oude Maas

...]

Molecaten Park Waterbos









Duinrand 11
Rockanje
South Holland
Netherlands

Molecaten Park Waterbos is a campsite in Rockanje, South Holland.The campsite has which are marked out, pitches with shade, pitches without shade and pitches with some shade. It is possible to rent tents, mobile homes and bungalows. The campsite has a playground and a sports ground.

[More about

Molecaten Park Waterbos

...]

Molecaten Park Noordduinen









Campingweg 1
Katwijk aan Zee
South Holland
Netherlands

Molecaten Park Noordduinen is a campsite in Katwijk aan Zee, South Holland, located by the sea.The campsite has which are marked out, pitches without shade and pitches with some shade. Molecaten Park Noordduinen is located close to a sandy beach. It is possible to rent mobile homes and bungalows. The campsite has a playground.

[More about

Molecaten Park Noordduinen

...]

Campsite Strandpark Vlugtenburg









't Louwtje 10
's-Gravenzande
South Holland
Netherlands

Campsite Strandpark Vlugtenburg is a campsite in 's-Gravenzande, South Holland, located by the sea.The campsite has which are marked out and pitches with some shade. Camping Strandpark Vlugtenburg is located close to a sandy beach. It is possible to rent mobile homes and bungalows. The campsite has a playground.

[More about

Campsite Strandpark Vlugtenburg

...]

Campsite 't Weergors









Zuiddijk 2
Hellevoetsluis
South Holland
Netherlands

Campsite 't Weergors is a campsite in Hellevoetsluis, South Holland.The campsite has pitches with some shade. Camping 't Weergors is located close to a sandy beach. It is possible to rent mobile homes, hikers' cabins and bungalows. The campsite has a playground and a sports ground.

[More about

Campsite 't Weergors

...]

Midicamping Van der Burgh









Voet- of Kraagweg 9
Rockanje
South Holland
Netherlands

Midicamping Van der Burgh is a campsite in Rockanje, South Holland.The campsite has pitches without shade and pitches with some shade. It is possible to rent mobile homes. The campsite has a playground.

[More about

Midicamping Van der Burgh

...]

Vakantiepark Delftse Hout









Korftlaan 5
Delft
South Holland
Netherlands

Holiday Park Delftse Hout, which also calls itself a 'town camping site' is a lively family camping site with something to do for everyone. You have a wide choice of rental accommodation here, from chalets and bungalow to huts and igloos. There's lots of entertainment on the grounds and there's also plenty to do in the vicinity of the camping site. Join in with the entertainment team, for instance. On the camping site you will find a bakery, a shop, a restaurant and a snackbar.

[More about

Vakantiepark Delftse Hout

...]

Campsite Jagtveld









Nieuwlandsedijk 41
's-Gravenzande
South Holland
Netherlands

Campsite Jagtveld is a campsite in 's-Gravenzande, South Holland, located by the sea.The campsite has pitches without shade. Camping Jagtveld is located close to a sandy beach. It is possible to rent mobile homes.

[More about

Campsite Jagtveld

...]

Camping De Grienduil









Geer 25
Nieuwland
South Holland
Netherlands

De Grienduil is a charming camping site at the edge of the village of Nieuwland (South Holland) in the midst of the river region, near the Linge. The nice, well maintained camping site is characterized by a cheery atmosphere. Every Friday evening (in the summer months) there is a convivial pizza night. These are prepared outdoors in a large wood-fired oven. The view from the camping site is a typical Dutch scene: pollard willows, meadows, ditches and cows.

[More about

Camping De Grienduil

...]

Duinrell Campsite










Duinrell
South Holland
Holland

An action packed agenda awaits at Duinrell campsite when you book with Alfresco. You will enjoy the twisting slides and tunnels of the Tiki pool are arguably the most exciting rides in Europe and the coasters and side shows are popular with children of all ages. [More about

Duinrell Campsite

...]

Duinrell - Eurocamp










Duinrell
South Holland
Holland

With great facilities on parc and Tiki Water Park and the bulb fields close by, Duinrell has something for everyone. One of the most popular attraction parks in Holland and lying within a nature reserve, Duinrell really is a unique holiday parc. The parc itself is surrounded by mature trees and offers a host of excellent amenities, including a separate, designated car parking area for mobile home customers. [More about

Duinrell - Eurocamp

...]
Records 1 to 19 of 19