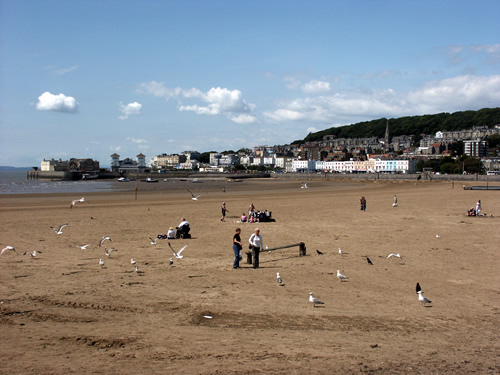 Uncover great Holiday Parks in the Somerset area of England. If you are looking for a static caravan, holiday lodge or chalet then you can discover the perfect holiday park for you.
Somerset is a great location for a self catering family holiday at one of the 30 parks with luxury holiday caravans or lodges to hire. If you are planning a holiday in Somerset for a young family look out for the





(playpark, indoor pool and outdoor pool)
Holiday parks offer great value for money as caravan accommodation is generally cheaper than a cottage or lodge and offers just as much space. So a caravan holiday at a Somerset holiday park is a great way to enjoy a cheap self catering holiday in Somerset
There are 30 (you are currently viewing 1 to 20 ) holiday parks to you in Somerset, England.
Refine your search
By Area
•
Brean
•
Bridgwater
•
Burnham On Sea
•
Cheddar
•
Clevedon
•
Exmoor
•
Highbridge
•
Kenn
•
Langport
•
Martock
•
Minehead
•
Taunton
•
Watchet
•
Weston Super Mare
•
Williton
•
Yeovil
by accommodation or facilities on offer
















Hoburne Blue Anchor









Blue Anchor Bay
Minehead
Somerset
England

Take a deep breath of pure, clean air, and look across the shimmering ocean... can you spot the Welsh coastline? This is Hoburne Blue Anchor, nestled in the heart of a beautiful bay, and probably one of Somerset's top holiday parks. [More about

Hoburne Blue Anchor

...]

The Chalet

01244 352 090









Watchfield
Burnham On Sea
Somerset
England

Phone 01244 352 090
to book a holiday at
The Chalet
Just a short drive from the beautiful beaches and varied amenities of Burnham on Sea is the peaceful Somerset village of Watchfield. With seven miles of unspoiled sandy beaches, visitors have the opportunity to go sailing, fishing and enjoy donkey rides. [More about

The Chalet

...]

Porlock Caravan Park









High Bank
Minehead
Somerset
England

Porlock Caravan Park is well-maintained and cleaned to the highest standard. Our on-site facilities are top-class and our aim is to make your stay as relaxing as possible. Porlock Caravan Park is the ideal base from which to experience and explore Exmoor, Devon and West Somerset. The perfect location for walking, horse riding, cycling or just getting away from it all. [More about

Porlock Caravan Park

...]

Ardnave Holiday Park









Kewstoke
Weston Super Mare
Somerset
England

The owner of this site has not yet submitted a description [More about

Ardnave Holiday Park

...]

Paddocks Park









South Road
Brean
Somerset
England

The owner of this site has not yet submitted a description [More about

Paddocks Park

...]

Coast Caravan Park









Down Road
Clevedon
Somerset
England

The owner of this site has not yet submitted a description [More about

Coast Caravan Park

...]

Brightholme Holiday Park









Coast Road
Burnham On Sea
Somerset
England

Brightholme Holiday Park is a family center offering every facility for a peaceful, relaxing and happy holiday. The Park is situated on the sand dunes on the seaward side of the costal road and offers direct access to the beach, with no roads to cross. [More about

Brightholme Holiday Park

...]

Southfield Farm Caravan Park









Weston Road
Burnham On Sea
Somerset
England

The owner of this site has not yet submitted a description [More about

Southfield Farm Caravan Park

...]

Westermill Farm









Exford
Exmoor
Somerset
England

The owner of this site has not yet submitted a description [More about

Westermill Farm

...]

Long Hazel Park









High Street
Yeovil
Somerset
England

Long Hazel Park is an Adult Only Park set in South Somerset. We are licensed for up to 75 motorhomes, caravans and tents and we can cater for the largest RV's. We have a winter-heated shower block with complimentary hot showers and 16 amp electric hook-up included in your pitch fee. Also available is our self-catering holiday lodge which sleeps up to 5 people and is fully adapted for the mobility impaired. [More about

Long Hazel Park

...]

Cheddar Bridge Touring Park









Draycott Road
Cheddar
Somerset
England

The owner of this site has not yet submitted a description [More about

Cheddar Bridge Touring Park

...]

Burrowhayes Farm C and C S









& Riding Stables
Minehead
Somerset
England

The owner of this site has not yet submitted a description [More about

Burrowhayes Farm C and C S

...]

Edington Farm Lodge Park









Edington
Bridgwater
Somerset
England

The owner of this site has not yet submitted a description [More about

Edington Farm Lodge Park

...]

Home Farm Holiday Centre









St. Audries Bay
Williton
Somerset
England

We have an indoor heated swimming pool that can be booked daily for a free half an hour session, a small shop, a bar with pretty beer garden, an outdoor table tennis table and an adventure playground. [More about

Home Farm Holiday Centre

...]

Colehouse Farm









Colehouse Lane
Kenn
Somerset
England

The owner of this site has not yet submitted a description [More about

Colehouse Farm

...]

Ocean Lodge Holiday Park









South Road
Brean
Somerset
England

The owner of this site has not yet submitted a description [More about

Ocean Lodge Holiday Park

...]

Dolphin Caravan Park









Coast Road
Brean
Somerset
England

The owner of this site has not yet submitted a description [More about

Dolphin Caravan Park

...]

Bowdens Crest Caravan and Camping Park









Bowdens
Langport
Somerset
England

The owner of this site has not yet submitted a description [More about

Bowdens Crest Caravan and Camping Park

...]

Quantock Orchard Caravan Park









Flaxpool
Taunton
Somerset
England

Family run touring park offers the idyllic setting for your camping holiday in the beautiful Somerset countryside. Our park is immaculate and we are proud to have won many accolades including 'The Best Caravan and Camping Site in Somerset'. Surrounded by stunning panoramic views of the Quantock Hills and ideally situated next to the West Somerset Railway. [More about

Quantock Orchard Caravan Park

...]

Mendip View Park









South Road
Burnham On Sea
Somerset
England

The owner of this site has not yet submitted a description [More about

Mendip View Park

...]
Records 1 to 20 of 30