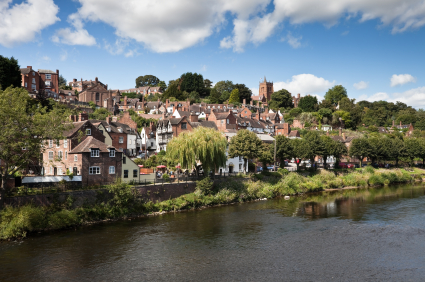 Uncover great Holiday Parks in the Shropshire area of England. If you are looking for a static caravan, holiday lodge or chalet then you can discover the perfect holiday park for you.
Shropshire is a great location for a self catering family holiday at one of the 11 parks with luxury holiday caravans or lodges to hire. If you are planning a holiday in Shropshire for a young family look out for the





(playpark, indoor pool and outdoor pool)
Holiday parks offer great value for money as caravan accommodation is generally cheaper than a cottage or lodge and offers just as much space. So a caravan holiday at a Shropshire holiday park is a great way to enjoy a cheap self catering holiday in Shropshire
There are 11 (you are currently viewing 1 to 11 ) holiday parks to you in Shropshire, England.
Refine your search
By Area
•
Bishops Castle
•
Bridgnorth
•
Church Stretton
•
Ellesmere
•
Kinlet
•
Ludlow
•
Newport
•
Shrewsbury
•
Welsh Frankton
•
Wem
by accommodation or facilities on offer
















Corn House

01244 352 090









Cardington
Church Stretton
Shropshire
England

Phone 01244 352 090
to book a holiday at
Corn House
Popular with nature lovers, ramblers, equine enthusiasts or those who just enjoy relaxing in bucolic bliss, Plaish and nearby Cardington offers a quiet haven to get away from it all and enjoy a quintessentially English rural break. The larger market towns in the area offer an urban distraction for those who fancy a break from all that peace and quiet, while other attractions in the area include Severn Valley Steam Railway, Action Scott Historic Working Farm, Stokesay Castle and Ironbridge. Fans of the esoteric arts should note: Cardington was owned by the Knights Templar until 1308. [More about

Corn House

...]

Cedar Log Cabin

01244 352 090









Brynallt Country Park
Welsh Frankton
Shropshire
England

Phone 01244 352 090
to book a holiday at
Cedar Log Cabin
Set between the famous village of Whittington - the birthplace of the first Lord Mayor of London - and the town of Ellesmere, a pretty market town with Tudor, Georgian and Victorian buildings, the tiny hamlet of Welsh Frankton is located close to a beautiful lake and the Shropshire/Llangollen Canal. Originally a fortified Anglo-Saxon settlement, the nearby town of Ellesmere is steeped in history and is home to the lovely Church of Saint Mary, with its 15th Century roof. There are a wide variety of shops, good pubs and restaurants in the settlement, as well as an abundance of entertainment on and around the nine lakes which surround the town. Guests can stroll through Cremorne Gardens, enjoy fishing and sailing, or explore Colemere Country Park with its wonderful wildlife and scenic walks. [More about

Cedar Log Cabin

...]

Park Grange Holidays









Morville
Bridgnorth
Shropshire
England

The owner of this site has not yet submitted a description [More about

Park Grange Holidays

...]

Crabmill Holiday Homes Park









Green Acres
Kinlet
Shropshire
England

The owner of this site has not yet submitted a description [More about

Crabmill Holiday Homes Park

...]

Seven Oaks Holiday Park









Crew Green
Shrewsbury
Shropshire
England

The owner of this site has not yet submitted a description [More about

Seven Oaks Holiday Park

...]

Orleton Rise Holiday Home Park









Green Lane
Ludlow
Shropshire
England

A family run park set in 17 acres of immaculately kept level grassland, bordered on one side by the River Wye. [More about

Orleton Rise Holiday Home Park

...]

Bow House Country Park










Bishops Castle
Shropshire
England

The owner of this site has not yet submitted a description [More about

Bow House Country Park

...]

Lower Lacon Caravan Park










Wem
Shropshire
England

Lower Lacon Caravan Park, situated just one mile from the attractive market town of Wem, North Shropshire. [More about

Lower Lacon Caravan Park

...]

Coppice Gate Holiday Park










Kinlet
Shropshire
England

The owner of this site has not yet submitted a description [More about

Coppice Gate Holiday Park

...]

Fernwood Caravan Park









Lyneal
Ellesmere
Shropshire
England

The owner of this site has not yet submitted a description [More about

Fernwood Caravan Park

...]

Kings Head Park









Green Lane
Newport
Shropshire
England

The owner of this site has not yet submitted a description [More about

Kings Head Park

...]
Records 1 to 11 of 11