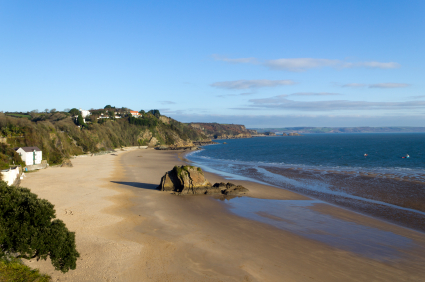 Uncover great Holiday Parks in the Pembrokeshire area of Wales. If you are looking for a static caravan, holiday lodge or chalet then you can discover the perfect holiday park for you.
Pembrokeshire is a great location for a self catering family holiday at one of the 30 parks with luxury holiday caravans or lodges to hire. If you are planning a holiday in Pembrokeshire for a young family look out for the





(playpark, indoor pool and outdoor pool)
Holiday parks offer great value for money as caravan accommodation is generally cheaper than a cottage or lodge and offers just as much space. So a caravan holiday at a Pembrokeshire holiday park is a great way to enjoy a cheap self catering holiday in Pembrokeshire
There are 30 (you are currently viewing 1 to 20 ) holiday parks to you in Pembrokeshire, Wales.
Refine your search
By Area
•
Fishguard
•
Haverfordwest
•
Kilgetty
•
Llandissilio
•
Lydstep
•
Narberth
•
Newport
•
Saundersfoot
•
St. Davids
•
Tenby
•
Wisemans Bridge
by accommodation or facilities on offer
















Lydstep Beach









Lydstep Beach Village Holiday Park
Lydstep
Pembrokeshire
Wales

Award-winning Lydstep Beach nestles in the beautiful and peaceful Pembrokeshire National Park. [More about

Lydstep Beach

...]

Oak Lodge

01244 352 090









Narberth
Tenby
Pembrokeshire
Wales

Phone 01244 352 090
to book a holiday at
Oak Lodge
Narberth is a great base for enjoying Pembrokeshire and has plenty of interesting shops, tearooms and eateries, while at night the many pubs, and live music at the Queens Hall means Tenby is a good destination as well. Close by are the seaside resorts of Saundersfoot and Tenby, while the quiet unspoilt beaches at Barafundle and Broad Haven are idyllic all year round. [More about

Oak Lodge

...]

Hampton Court Holiday Park









Templeton
Narberth
Pembrokeshire
Wales

The owner of this site has not yet submitted a description [More about

Hampton Court Holiday Park

...]

New Park Farm and Caravan Park









Landshipping
Narberth
Pembrokeshire
Wales

The owner of this site has not yet submitted a description [More about

New Park Farm and Caravan Park

...]

Llandissilio Holiday Park










Llandissilio
Pembrokeshire
Wales

The owner of this site has not yet submitted a description [More about

Llandissilio Holiday Park

...]

Fishguard Holiday Park









Greenacres
Fishguard
Pembrokeshire
Wales

The owner of this site has not yet submitted a description [More about

Fishguard Holiday Park

...]

Hasguard Cross Caravan Park









Hasguard Cross
Haverfordwest
Pembrokeshire
Wales

Set in four and a quarter acres of level grassland, tastefully screened by trees and shrubs the park has views overlooking Milford Haven to the South and over St. Brides Bay to the North. [More about

Hasguard Cross Caravan Park

...]

Cross Park Holiday Park









Broadmoor
Kilgetty
Pembrokeshire
Wales

The owner of this site has not yet submitted a description [More about

Cross Park Holiday Park

...]

Bonvilles Court Caravan Park Ltd









The Old Weighbridge Office
Saundersfoot
Pembrokeshire
Wales

The owner of this site has not yet submitted a description [More about

Bonvilles Court Caravan Park Ltd

...]

Trefalun Park









Devonshire Drive
Tenby
Pembrokeshire
Wales

Trefalun Park is family run and prides itself on a personal and friendly service with many families returning year after year. [More about

Trefalun Park

...]

Rowston Holiday Park Ltd









New Hedges
Tenby
Pembrokeshire
Wales

The owner of this site has not yet submitted a description [More about

Rowston Holiday Park Ltd

...]

Nolton Cross Caravan Park









Nolton
Haverfordwest
Pembrokeshire
Wales

The owner of this site has not yet submitted a description [More about

Nolton Cross Caravan Park

...]

Scamford Caravan Park









Keeston
Haverfordwest
Pembrokeshire
Wales

The owner of this site has not yet submitted a description [More about

Scamford Caravan Park

...]

New Minerton Leisure Park









Devonshire Drive
Tenby
Pembrokeshire
Wales

The owner of this site has not yet submitted a description [More about

New Minerton Leisure Park

...]

Moreton Farm Leisure Park









Moreton
Saundersfoot
Pembrokeshire
Wales

The owner of this site has not yet submitted a description [More about

Moreton Farm Leisure Park

...]

Caerfai Bay Caravan and Tent Park










St. Davids
Pembrokeshire
Wales

The owner of this site has not yet submitted a description [More about

Caerfai Bay Caravan and Tent Park

...]

Saundersfoot Bay Leisure Park









Broadfield
Saundersfoot
Pembrokeshire
Wales

The owner of this site has not yet submitted a description [More about

Saundersfoot Bay Leisure Park

...]

Porthclais Farm Caravan Park









Porthclais Farm
St. Davids
Pembrokeshire
Wales

The owner of this site has not yet submitted a description [More about

Porthclais Farm Caravan Park

...]

Timber Hill









Timber Hill
Haverfordwest
Pembrokeshire
Wales

The owner of this site has not yet submitted a description [More about

Timber Hill

...]

Creampots T C and C Park









Broadway
Haverfordwest
Pembrokeshire
Wales

Set in 7½ acres of glorious Pembrokeshire countryside, Creampots Touring Caravan and Camping Park is a small, peaceful, family run park, perfect for couples and young families. The site is centrally located in the heart of the Pembrokeshire National Park, yet only 1.5 miles from the safe sandy beaches of Broad Haven, the pretty holiday village of Little Haven and within easy reach of Newgale, Solva, Dale and St. Brides Bay. [More about

Creampots T C and C Park

...]
Records 1 to 20 of 30