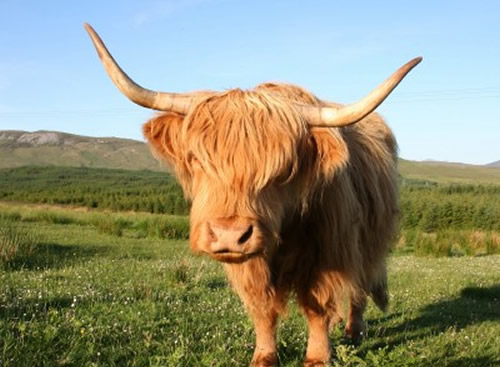 Uncover great Holiday Parks in the Highlands area of Scotland. If you are looking for a static caravan, holiday lodge or chalet then you can discover the perfect holiday park for you.
Highlands is a great location for a self catering family holiday at one of the 20 parks with luxury holiday caravans or lodges to hire. If you are planning a holiday in Highlands for a young family look out for the





(playpark, indoor pool and outdoor pool)
Holiday parks offer great value for money as caravan accommodation is generally cheaper than a cottage or lodge and offers just as much space. So a caravan holiday at a Highlands holiday park is a great way to enjoy a cheap self catering holiday in Highlands
There are 20 (you are currently viewing 1 to 20 ) holiday parks to you in Highlands, Scotland.
Refine your search
By Area
•
Acharacle
•
Aviemore
•
Boat of Garten
•
Dornoch
•
Evanton
•
Fort William
•
Gourock
•
Inverness
•
Kinlochleven
•
Laide
•
Lairg
•
Lochinver
•
Melvich
•
Strathcarron
•
Strathglass
•
Ullapool
by accommodation or facilities on offer
















The Laggan Drey

01244 352 090









Laggan
Fort William
Highlands
Scotland

Phone 01244 352 090
to book a holiday at
The Laggan Drey
The Cairngorms National Park is not only the United Kingdom's biggest National Park it is undoubtedly one of our most spectacular. The quiet village of Laggan is right in the middle of the Cairngorms National Park and is flanked by both the Monadhliath and Grampian mountains so it's no surprise that there are plenty of opportunities to get close to nature in this stunning part of the country. Red deer, red squirrels, golden eagles and rare Osprey all call Laggan home. For those that like to get their adrenaline pumping there's the Laggan Wolftrax bike trails close by and for those that like to take it a bit easier there's walking, fishing, bird-watching, golf, horse and pony riding and cycling. [More about

The Laggan Drey

...]

Glen Dessary

01244 352 090









Fort William
Fort William
Highlands
Scotland

Phone 01244 352 090
to book a holiday at
Glen Dessary
Fort William and the surrounding area offers literally hundreds of different walking and cycling routes with varying levels of difficulty so whether you are a rambling pro or a novice bike rider they'll be something for you to try your hand at. [More about

Glen Dessary

...]

Recroy

01244 352 090









Nedd
Lochinver
Highlands
Scotland

Phone 01244 352 090
to book a holiday at
Recroy
The small crofting township of Nedd (An Nead - Gaelic for nest) is situated on the north coast of the parish of Assynt. Ancient native woods surround Nedd, which overlooks Loch Nedd, a sea loch that's home to a wide variety of sea birds, seals and otters which appear occasionally. The famous colony of puffins at Handa Island is nearby. Nedd is an excellent base for hill walkers and climbers who are keen to explore Quinag, Suilven, Canisp, Benn Stack, Arkle, Ben More Assynt, and Foinaven. Trout and salmon fishing and stalking is available by arrangement on the many hill lochs for fishing enthusiasts. The Stoer Lighthouse, the renowned garden of Kerrachar, the caves of Assynt and the incredible geological feature of 'Moine Thrust', are all within easy reach of the holiday destination of Nedd. [More about

Recroy

...]

Glen Nevis Caravan and Camping Park









Glen Nevis
Fort William
Highlands
Scotland

Glen Nevis Holidays near Fort William, offers some of the best self-catering holiday accommodation and caravan park facilities in the west of Scotland. The park is located at the foot of Ben Nevis, the highest mountain in the British Isles, which dominates this beautiful Highland glen. [More about

Glen Nevis Caravan and Camping Park

...]

Resipole Farm Holiday Park









Loch Sunart
Acharacle
Highlands
Scotland

For that special place where you can relax and unwind, Resipole is well positioned to enjoy the peace, the silence and the stunning views. On the Ardnamurchan peninsula, in the Scottish Highlands our comfortable accommodation and facilities will ease away the stresses of modern living. [More about

Resipole Farm Holiday Park

...]

Dalraddy Holiday Park









Dalraddy
Aviemore
Highlands
Scotland

Alvie & Dalraddy are traditional Highland Estates 4 miles south of Aviemore near the village of Kincraig in Badenoch, the geographic centre of Scotland. The Estates extend into the Monadhliath hills from the River Spey, famous for its fishing and whisky and overlook the Cairngorm Mountain range in the Cairngorms National Park. [More about

Dalraddy Holiday Park

...]

Ardmair Point Caravan and Camping Park









Ardmair Point
Ullapool
Highlands
Scotland

Ardmair Point -Ullapool This truly unique location situated 3 miles North of the fishing village of Ullapool is a peninsula with a curved pebble bay, set with the dramatic Ben Mhor Coigach mountain ridge as the backdrop for this sheltered sea loch. [More about

Ardmair Point Caravan and Camping Park

...]

Black Rock Caravan and Camping Park









Balconie Street
Evanton
Highlands
Scotland

Welcome to the Black Rock Caravan Park. A Scottish Tourist Board 4 Star park situated in scenic Glen Glass and named after the nearby Black Rock Gorge, an 120 foot deep chasm carved out by the River Glass. [More about

Black Rock Caravan and Camping Park

...]

Halladale Inn Chalet and Caravan Park










Melvich
Highlands
Scotland

The Halladale Inn Caravan park comprises of 14 pitches, six caravans or motor homes with optional electric hook-up and 8 tent pitches. The Chalet Park offers private parking within a fenced garden. There are outside drying facilities in the garden area. Guests have the option to use the laundry service situated in the Halladale Inn Caravan Site. [More about

Halladale Inn Chalet and Caravan Park

...]

Speyside Leisure Park









Dalfaber Road
Aviemore
Highlands
Scotland

The owner of this site has not yet submitted a description [More about

Speyside Leisure Park

...]

Applecross Campsite









Applecross
Strathcarron
Highlands
Scotland

The owner of this site has not yet submitted a description [More about

Applecross Campsite

...]

Linnhe Lochside Holidays









Corpach
Fort William
Highlands
Scotland

A warm welcome awaits when you visit "Linnhe" - our luxury, self-catering holiday park in Fort William, which offers top quality holiday accommodation overlooking the wild and dramatic scenery of Loch Eil and the mountains beyond. [More about

Linnhe Lochside Holidays

...]

Caolasnacon Caravan and Camping Park










Kinlochleven
Highlands
Scotland

The owner of this site has not yet submitted a description [More about

Caolasnacon Caravan and Camping Park

...]

Gruinard Bay Caravan Park










Laide
Highlands
Scotland

Gruinard Bay Caravan Park is situated on a beach-front site extending to about 3.5 acres of level grassland in one of the most outstanding areas of natural beauty on Scotland's west coast. There are holiday caravans for hire and pitches for touring caravans, motor-homes and tents. [More about

Gruinard Bay Caravan Park

...]

Auchnahillin Caravan and Camping Park









Daviot East
Inverness
Highlands
Scotland

Welcome to this friendly and informal family run caravan and camping park of about 10 acres, set in a rural location with views of the surrounding forests, hills and heather moors, yet conveniently located only 8 miles south of Inverness, with several other popular destinations such as Aviemore, the Black Isle, Moray Coast and Spey Valley being within an easy drive. [More about

Auchnahillin Caravan and Camping Park

...]

Dornoch Caravan and Camping Park









The Links
Dornoch
Highlands
Scotland

Situated in the Royal Burgh of Dornoch on the east coast of Sutherland, Dornoch Caravan and Camp Park can be found next to Dornoch's award winning beautiful golden beaches next to it's magnificent golf course and only a five minute walk from Dornoch Cathedral. [More about

Dornoch Caravan and Camping Park

...]

Dunroamin Caravan and Camping Park









Main Street
Lairg
Highlands
Scotland

We are a small family park situated at the top of the pictureaque village of lairg, only 300 yards from Loch Shin, where the tranquillity is a powerful antidote to relievethe pressures which are a great part of todays way of life. [More about

Dunroamin Caravan and Camping Park

...]

Cloch Caravans Holiday Park









Cloch Road
Gourock
Highlands
Scotland

The owner of this site has not yet submitted a description [More about

Cloch Caravans Holiday Park

...]

Cannich Caravan and Camping Park









Cannich
Strathglass
Highlands
Scotland

Less than an hour by car from Inverness and a short drive from Loch Ness, Cannich Caravan & Camping Park offers peaceful surroundings. We are situated in a wooded valley providing ideal access to the mountains and beauty of the three glens of Affric, Cannich and Strathfarrar. [More about

Cannich Caravan and Camping Park

...]

Boat of Garten Holiday Park









Deshar Road
Boat of Garten
Highlands
Scotland

Boat of Garten is the perfect location to explore the Scottish Highlands or simply unwind in the tranquil surroundings 4 star site. 4 miles from Aviemore. We accept caravans, tents and dogs. We have brand new log cabins and chalets for let and sale. [More about

Boat of Garten Holiday Park

...]
Records 1 to 20 of 20