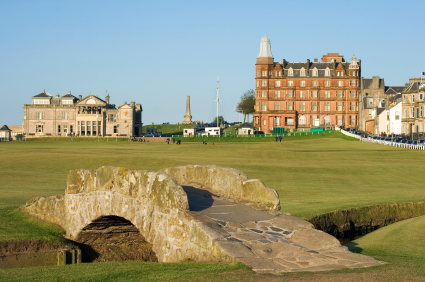 Uncover great Holiday Parks in the Fife area of Scotland. If you are looking for a static caravan, holiday lodge or chalet then you can discover the perfect holiday park for you.
Fife is a great location for a self catering family holiday at one of the 12 parks with luxury holiday caravans or lodges to hire. If you are planning a holiday in Fife for a young family look out for the





(playpark, indoor pool and outdoor pool)
Holiday parks offer great value for money as caravan accommodation is generally cheaper than a cottage or lodge and offers just as much space. So a caravan holiday at a Fife holiday park is a great way to enjoy a cheap self catering holiday in Fife
There are 12 (you are currently viewing 1 to 12 ) holiday parks to you in Fife, Scotland.
Refine your search
By Area
•
Crail
•
Elie
•
Kinghorn
•
Kinross
•
Leven
•
Lundin Links
•
Pittenweem
•
St. Andrews
•
Tayport
by accommodation or facilities on offer
















Loch Leven Lodges









Findatie Farm
Kinross
Fife
Scotland

The owner of this site has not yet submitted a description [More about

Loch Leven Lodges

...]

Cairnsmill Caravan Park









Largo Road
St. Andrews
Fife
Scotland

The owner of this site has not yet submitted a description [More about

Cairnsmill Caravan Park

...]

Pettycur Bay Holiday Park Ltd









Burntisland Road
Kinghorn
Fife
Scotland

Pettycur Bay Holiday Park is situated between Burntisland and Kinghorn on the South coast of Fife in Scotland. Our unique location affords simply magical views across the Firth of Forth towards the City of Edinburgh. [More about

Pettycur Bay Holiday Park Ltd

...]

Clayton Caravan Park










St. Andrews
Fife
Scotland

The owner of this site has not yet submitted a description [More about

Clayton Caravan Park

...]

Grangemuir Woodland Chalet Park









Grangemuir
Pittenweem
Fife
Scotland

The owner of this site has not yet submitted a description [More about

Grangemuir Woodland Chalet Park

...]

Sauchope Links Park










Crail
Fife
Scotland

Sauchope Links Holiday Park near Crail, is situated along the sea shore. Sauchope Links Holiday Park lies to the north-east and within walking distance of Crail. The ancient and charming town, with its steep narrow streets, harbour and sandy beach is a lovely place to see. The dolphins pay frequent visits to the shore as well! [More about

Sauchope Links Park

...]

Tayport Links Caravan Park









East Common
Tayport
Fife
Scotland

The owner of this site has not yet submitted a description [More about

Tayport Links Caravan Park

...]

Shell Bay Caravan Park










Elie
Fife
Scotland

The owner of this site has not yet submitted a description [More about

Shell Bay Caravan Park

...]

Craigtoun Meadows Holiday Park









Mount Melville
St. Andrews
Fife
Scotland

Welcome to Craigtoun Meadows Holiday Park, holders of the Scottish Tourist Board 5 Star award just 1.5 miles from the heart of St.Andrews.Our park has a restuarant, launderette, Indoor games room, large childrens play park, ponds and a woodland walk. [More about

Craigtoun Meadows Holiday Park

...]

Letham Feus Park









Cupar Road
Lundin Links
Fife
Scotland

The owner of this site has not yet submitted a description [More about

Letham Feus Park

...]

Leven Beach Holiday Park









North Promenade
Leven
Fife
Scotland

The owner of this site has not yet submitted a description [More about

Leven Beach Holiday Park

...]

Kinkell Braes Caravan Park










St. Andrews
Fife
Scotland

The owner of this site has not yet submitted a description [More about

Kinkell Braes Caravan Park

...]
Records 1 to 12 of 12