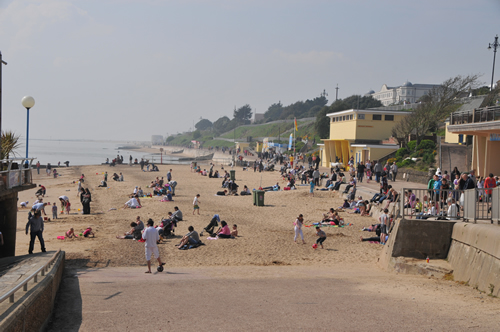 Uncover great Holiday Parks in the Essex area of England. If you are looking for a static caravan, holiday lodge or chalet then you can discover the perfect holiday park for you.
Essex is a great location for a self catering family holiday at one of the 9 parks with luxury holiday caravans or lodges to hire. If you are planning a holiday in Essex for a young family look out for the





(playpark, indoor pool and outdoor pool)
Holiday parks offer great value for money as caravan accommodation is generally cheaper than a cottage or lodge and offers just as much space. So a caravan holiday at a Essex holiday park is a great way to enjoy a cheap self catering holiday in Essex
There are 9 (you are currently viewing 1 to 9 ) holiday parks to you in Essex, England.
Refine your search
By Area
•
Bradwell on Sea
•
Canvey Island
•
Clacton On Sea
•
Loughton
•
Maldon
•
Southminster
by accommodation or facilities on offer
















Steeple Bay Holiday Park









Steeple
Southminster
Essex
England

Situated near Southminster, Essex with boat access to Mayland Creek via our own slipway Steeple Bay holiday Park is the perfect water-lovers paradise. Enjoys the view across the water to Osea Island where celebrities and millionaires fly in by helicopter to de-stress!! [More about

Steeple Bay Holiday Park

...]

Seawick Holiday Park









Beach Road
Clacton On Sea
Essex
England

Seawick Holiday Park near Clacton-on-Sea is the perfect location for a fun filled family holiday. [More about

Seawick Holiday Park

...]

St. Osyth Beach Holiday Park









Beach Road
Clacton On Sea
Essex
England

St Osyth is right on the beach and juts a short drive into Clacton whilst the more energetic can walk into Clacton along the beach front. [More about

St. Osyth Beach Holiday Park

...]

Silver Dawn Touring Park









Jaywick Lane
Clacton On Sea
Essex
England

The owner of this site has not yet submitted a description [More about

Silver Dawn Touring Park

...]

Eastland Meadows Country Park









East End Road
Bradwell on Sea
Essex
England

Using Eastland Meadows Country Park as your base, you will be able to fully explore the Essex countryside and enjoy the many local facilities, including walking, cycling and sailing to name but a few. In addition to these, there is a good choice of other recreational activities nearby, including golf and horse riding. [More about

Eastland Meadows Country Park

...]

Elms Caravan Park









Lippits Hill
Loughton
Essex
England

The Elms is a family run camp park situated right on the edge of London and set in the peaceful conservation area of Epping forest. [More about

Elms Caravan Park

...]

Thorney Bay Park









Thorney Bay Road
Canvey Island
Essex
England

The owner of this site has not yet submitted a description [More about

Thorney Bay Park

...]

Leisure Glades Park









St. Johns Road
Clacton On Sea
Essex
England

The owner of this site has not yet submitted a description [More about

Leisure Glades Park

...]

Osea Leisure Park









Goldhanger Road
Maldon
Essex
England

The owner of this site has not yet submitted a description [More about

Osea Leisure Park

...]
Records 1 to 9 of 9