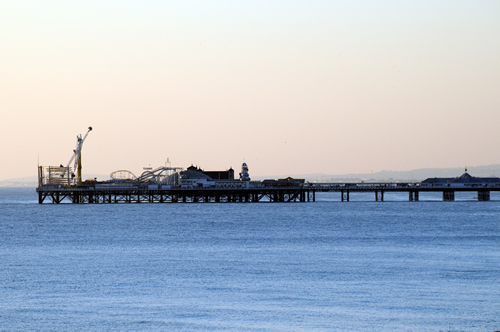 Uncover great Holiday Parks in the East Sussex area of England. If you are looking for a static caravan, holiday lodge or chalet then you can discover the perfect holiday park for you.
East Sussex is a great location for a self catering family holiday at one of the 7 parks with luxury holiday caravans or lodges to hire. If you are planning a holiday in East Sussex for a young family look out for the





(playpark, indoor pool and outdoor pool)
Holiday parks offer great value for money as caravan accommodation is generally cheaper than a cottage or lodge and offers just as much space. So a caravan holiday at a East Sussex holiday park is a great way to enjoy a cheap self catering holiday in East Sussex
There are 7 (you are currently viewing 1 to 7 ) holiday parks to you in East Sussex, England.
Refine your search
By Area
•
Eastbourne
•
Hastings
•
Herstmonceux
•
Lewes
•
Polegate
•
Robertsbridge
•
Rye
by accommodation or facilities on offer
















Winchelsea Sands Holiday Park









Pett Level Road
Rye
East Sussex
England

A good honest park with all the facilities for a fantastic family holiday in one of the most popular tourist destinations on the south coast. [More about

Winchelsea Sands Holiday Park

...]

Lordine Court Caravan Park Ltd









Lordine Drive
Robertsbridge
East Sussex
England

The owner of this site has not yet submitted a description [More about

Lordine Court Caravan Park Ltd

...]

Peel House Farm









Sayerlands Lane
Polegate
East Sussex
England

The owner of this site has not yet submitted a description [More about

Peel House Farm

...]

Spindlewood Country Holiday Park









Rock Lane
Hastings
East Sussex
England

The owner of this site has not yet submitted a description [More about

Spindlewood Country Holiday Park

...]

Bay View Park









Old Martello Road
Eastbourne
East Sussex
England

Bay View Park is the closest caravan park to the famous resort of Eastbourne which is only two and a half miles away. Within walking distance is the Sovereign Harbour Marina with its cosmopolitan blend of shops, boutiques, cafes, restaurants, homes and multiplex cinema. [More about

Bay View Park

...]

Orchard View Park









Victoria Road
Herstmonceux
East Sussex
England

The owner of this site has not yet submitted a description [More about

Orchard View Park

...]

Bluebell Holiday Park









The Broyle
Lewes
East Sussex
England

The owner of this site has not yet submitted a description [More about

Bluebell Holiday Park

...]
Records 1 to 7 of 7