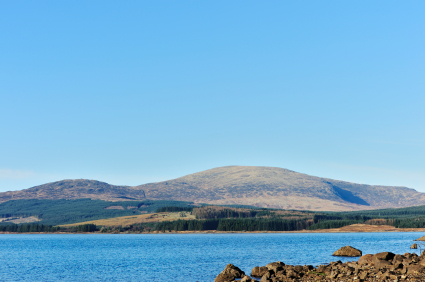 Uncover great Holiday Parks in the Dumfries and Galloway area of Scotland. If you are looking for a static caravan, holiday lodge or chalet then you can discover the perfect holiday park for you.
Dumfries and Galloway is a great location for a self catering family holiday at one of the 21 parks with luxury holiday caravans or lodges to hire. If you are planning a holiday in Dumfries and Galloway for a young family look out for the





(playpark, indoor pool and outdoor pool)
Holiday parks offer great value for money as caravan accommodation is generally cheaper than a cottage or lodge and offers just as much space. So a caravan holiday at a Dumfries and Galloway holiday park is a great way to enjoy a cheap self catering holiday in Dumfries and Galloway
There are 21 (you are currently viewing 1 to 20 ) holiday parks to you in Dumfries and Galloway, Scotland.
Refine your search
By Area
•
Annan
•
Castle Douglas
•
Dalbeattie
•
Dumfries
•
Gatehouse of Fleet
•
Kirkcudbright
•
Kirkgunzeon
•
Lockerbie
•
Mouswald
•
Newton Stewart
•
Rockcliffe
•
Stranraer
by accommodation or facilities on offer
















Castle Cary Holiday Park









Creetown
Newton Stewart
Dumfries and Galloway
Scotland

The owner of this site has not yet submitted a description [More about

Castle Cary Holiday Park

...]

Glentrool Holiday Park









Bargrennan
Newton Stewart
Dumfries and Galloway
Scotland

We are a Scottish Tourist Board Four Star Holiday Caravan Park with our facilities maintained to an excellent standard. Particularly suited to those requiring a totally relaxing situation away from the distractions of everyday life but with all the quality facilities you would expect from a premier Park. [More about

Glentrool Holiday Park

...]

Three Lochs Holiday Park









Balminnoch
Newton Stewart
Dumfries and Galloway
Scotland

Three Lochs Holiday Park, is a recognised, 4 star UK static caravan park which offers a lifestyle as varied and interesting as the seasons themselves. This beautiful and quiet corner of Scotland, where driving is still a pleasure, is dotted with charming villages, market towns and fascinating historic places. [More about

Three Lochs Holiday Park

...]

Barlochan Caravan Park









Palnackie
Castle Douglas
Dumfries and Galloway
Scotland

Barlochan is placed on a wooded hillside in a wonderful rural location with magnificent views over the Urr Estuary on the Solway Coast. [More about

Barlochan Caravan Park

...]

Glenearly Caravan Park










Dalbeattie
Dumfries and Galloway
Scotland

Glenearly Caravan and Camping Park is situated in 100 acres of open countryside just outside the town of Dalbeattie amid the magnificent scenery to be found in Dumfries and Galloway and enjoys panoramic views taking in Long Fell, Maidenpap and Barhill Forest. The predominantly adult park is a haven of peace for statics, tourers, motorhomes and tents. [More about

Glenearly Caravan Park

...]

Barnsoul Farm and Wild Life Area









Barnsoul Farm
Dumfries
Dumfries and Galloway
Scotland

Barnsoul is a working farm of nearly 300 acres of wooded parkland abounding in wildlife - fox, deer, red squirrels and even the occasional otter. [More about

Barnsoul Farm and Wild Life Area

...]

Queensberry Bay Caravan Park Ltd









Powfoot
Annan
Dumfries and Galloway
Scotland

We are a family run caravan park on the coast in Scotland, just half an hour from Carlisle and specialising in total relaxation breaks. [More about

Queensberry Bay Caravan Park Ltd

...]

Loch Ken Holiday Park









Parton
Castle Douglas
Dumfries and Galloway
Scotland

A peaceful haven in an area of outstanding beauty with a wealth of wildlife. Wild duck, swans and red kite are regular inhabitants. Adjacent to the park are the RSPB bird reservation, the "Galloway Kite Trail" and the Galloway Forest Park which offers our visitors many opportunities to walk, climb, cycle and bird watch. [More about

Loch Ken Holiday Park

...]

Sandyhills Bay Leisure Park









Sandyhills
Dalbeattie
Dumfries and Galloway
Scotland

Sandyhills Bay has a superb, long, sandy beach on its doorstep and many activities nearby making it ideal for a fun, family holiday. [More about

Sandyhills Bay Leisure Park

...]

Clashwhannon Caravan Park









Drummore
Stranraer
Dumfries and Galloway
Scotland

The owner of this site has not yet submitted a description [More about

Clashwhannon Caravan Park

...]

Burrowhead Holiday Village









Tonderghie Road
Newton Stewart
Dumfries and Galloway
Scotland

A beautiful spacious 100 acre family owned, family run park - set amongst unspoilt countryside, with rugged, breathtaking coastline, overlooking the Isle of Man and the Solway Firth. We are actively up-dating and improving facilities to ensure that you can relax and enjoy yourself whenever you visit. [More about

Burrowhead Holiday Village

...]

Sandgreen Caravan Park









Sandgreen
Gatehouse of Fleet
Dumfries and Galloway
Scotland

The owner of this site has not yet submitted a description [More about

Sandgreen Caravan Park

...]

Mouswald Park









Mouswald Place
Mouswald
Dumfries and Galloway
Scotland

The owner of this site has not yet submitted a description [More about

Mouswald Park

...]

Castle Point Caravan Site










Rockcliffe
Dumfries and Galloway
Scotland

The owner of this site has not yet submitted a description [More about

Castle Point Caravan Site

...]

Beeswing Caravan Park










Kirkgunzeon
Dumfries and Galloway
Scotland

The owner of this site has not yet submitted a description [More about

Beeswing Caravan Park

...]

Brighouse Bay Holiday Park









Borgue Peninsula
Kirkcudbright
Dumfries and Galloway
Scotland

Brighouse Bay is one of Scotland's top environmental Parks set in a quiet, secluded peninsula, with magificent views over the Irish Sea and is surrounded by 1200 acres of great walking country. [More about

Brighouse Bay Holiday Park

...]

Mossyard Caravan Park









Mossyard
Gatehouse of Fleet
Dumfries and Galloway
Scotland

Mossyard is a working farm situated in a magnificent coastal location with the beautiful backdrop of the Galloway Hills. A VisitScotland 4 Star caravan and camping park, with self catering cottages and luxury lodges, Mossyard commands stunning views over Fleet Bay and the Murray Isles, and has everything you need for a relaxing break. [More about

Mossyard Caravan Park

...]

Cressfield Caravan Park









Townfoot
Lockerbie
Dumfries and Galloway
Scotland

Cressfield Caravan Park is a quiet, friendly and well maintained family run and owned park with easy access and is open all year. [More about

Cressfield Caravan Park

...]

Anwoth Caravan Park









Garden Street
Gatehouse of Fleet
Dumfries and Galloway
Scotland

If you are looking for the perfect location for a holiday home or your own tourer or tent, set in some of the most stunning scenery in Scotland, then look no further than Auchenlarie Caravan Holiday Park. [More about

Anwoth Caravan Park

...]

Seaward Caravan Park









Dhoon Bay
Kirkcudbright
Dumfries and Galloway
Scotland

Seaward Caravan Park is ideal for those looking for somewhere to relax and unwind. This small, exclusive park offers wonderful views over the River Dee Estuary, looking out towards Ross Island Lighthouse and beyond to the Irish Sea. [More about

Seaward Caravan Park

...]
Records 1 to 20 of 21