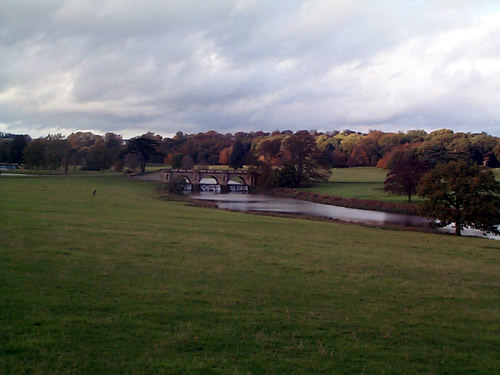 Uncover great Holiday Parks in the Derbyshire area of England. If you are looking for a static caravan, holiday lodge or chalet then you can discover the perfect holiday park for you.
Derbyshire is a great location for a self catering family holiday at one of the 8 parks with luxury holiday caravans or lodges to hire. If you are planning a holiday in Derbyshire for a young family look out for the





(playpark, indoor pool and outdoor pool)
Holiday parks offer great value for money as caravan accommodation is generally cheaper than a cottage or lodge and offers just as much space. So a caravan holiday at a Derbyshire holiday park is a great way to enjoy a cheap self catering holiday in Derbyshire
There are 8 (you are currently viewing 1 to 8 ) holiday parks to you in Derbyshire, England.
Refine your search
By Area
•
Ashbourne
•
Matlock
•
Shardlow
by accommodation or facilities on offer
















Dimmingsdale

01244 352 090









Ramshorn Wood
Ashbourne
Derbyshire
England

Phone 01244 352 090
to book a holiday at
Dimmingsdale
Set just 15 minute's walk from the pedestrian entrance to Alton Towers theme park, the lovely little hamlet of Ramshorn is situated in beautiful green woodland. With rides aimed at everyone, Alton Towers is a great place to visit throughout the whole year and the park doesn't just cater for thrill seekers. The on site golf course, the waterpark at Cariba Creek and the Alton Towers Spa - with 'Pamper Day' packages available – are all well worth visiting. When you've finished exploring what Britain's most popular amusement park has to offer, why not have a look at some of the more sedate activities around the region Attractions like Chatsworth House, Haddon Hall, Dovedale, and various cycle trails are close by whilst the region also boasts horse riding, rock-climbing and pot holing. [More about

Dimmingsdale

...]

Ashbourne Heights









Fenny Bentley
Ashbourne
Derbyshire
England

Explore the captivating Peak District from Ashbourne Heights, an unforgettable, fully featured holiday park. [More about

Ashbourne Heights

...]

Sycamore Country Park









Lant Lane
Matlock
Derbyshire
England

The owner of this site has not yet submitted a description [More about

Sycamore Country Park

...]

Rivendale Caravan and Leisure Park









Buxton Road
Ashbourne
Derbyshire
England

Located over 1000 feet above sea level at the junction of Eaton, Alsop and Biggin Dales, Rivendale is ideal for mountain biking, rambling and walking from trails and cycle ways leading directly from our site. [More about

Rivendale Caravan and Leisure Park

...]

Shardlow Marina and Caravan Park









London Road
Shardlow
Derbyshire
England

The owner of this site has not yet submitted a description [More about

Shardlow Marina and Caravan Park

...]

Haytop Country Park









Whatstandwell
Matlock
Derbyshire
England

The owner of this site has not yet submitted a description [More about

Haytop Country Park

...]

Peak Gateway Leisure Club









Moor Lane
Ashbourne
Derbyshire
England

The location of the site is ideal for access to the Peak National Park with its beautiful scenery and unspoilt country walks. Access to Ashbourne town centre shopping is also easy from the site either by road or foot path, known as Bonnie Prince Charlies Way, which runs through the middle of the site. [More about

Peak Gateway Leisure Club

...]

Birchwood Farm Caravan Park









Wirksworth Road
Matlock
Derbyshire
England

Birchwood Farm Caravan Park is off the A6 at Whatstandwell near Matlock Bath. A warm welcome is offered to visitors old and new by owners Frank, David and Carol Smith and their family. Set in an area of outstanding beauty on the hills above the Derwent Valley, on the edge of The Peak District, this working farm has long been associated with holiday makers since the 1920's. [More about

Birchwood Farm Caravan Park

...]
Records 1 to 8 of 8