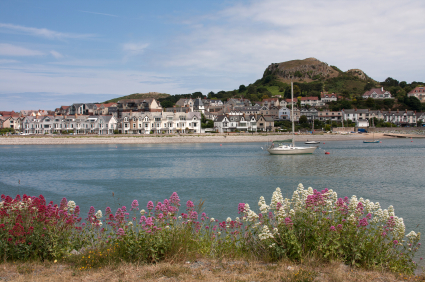 Uncover great Holiday Parks in the Conwy area of Wales. If you are looking for a static caravan, holiday lodge or chalet then you can discover the perfect holiday park for you.
Conwy is a great location for a self catering family holiday at one of the 17 parks with luxury holiday caravans or lodges to hire. If you are planning a holiday in Conwy for a young family look out for the





(playpark, indoor pool and outdoor pool)
Holiday parks offer great value for money as caravan accommodation is generally cheaper than a cottage or lodge and offers just as much space. So a caravan holiday at a Conwy holiday park is a great way to enjoy a cheap self catering holiday in Conwy
There are 17 (you are currently viewing 1 to 17 ) holiday parks to you in Conwy, Wales.
Refine your search
By Area
•
Abergele
•
Colwyn Bay
•
Conwy
•
Deganwy
•
Llanddulas
•
Llandudno
•
Llanrwst
•
Llechwedd
•
Penmaenmawr
•
Trefriw
by accommodation or facilities on offer
















Alpine Lodge

01244 352 090









Rhyd-Y-Foel
Abergele
Conwy
Wales

Phone 01244 352 090
to book a holiday at
Alpine Lodge
Beautifully positioned between the remarkable Vale of Clwyd and the outstanding Conwy Valley, the tranquil village of Rhyd-y-Foel is just one mile from amazing sandy beaches that link the well-known coastal resorts of Abergele and Colwyn Bay. With wide, expansive beaches, the area is renowned for offering safe bathing waters and exceptional water-sports facilities. There is also a great number of walking trails, including the Offa's Dyke pathway and the Clwydian Hill Range. Bodelwyddan, Rhuddlan and Conwy castles are all within easy distance and are worth visiting, as is the Victorian town of Llandudno for its quality shops, restaurants, fantastic dry ski slope and exciting cable car rides. With so much to see and do in the local area, visitors to Rhyd-y-Foel will be spoiled for choice. [More about

Alpine Lodge

...]

Lynden Caravan Park









Bryn Siriol
Llanddulas
Conwy
Wales

The owner of this site has not yet submitted a description [More about

Lynden Caravan Park

...]

Nant-Y-Glyn Holiday Park









Nant-Y-Glyn Road
Colwyn Bay
Conwy
Wales

The owner of this site has not yet submitted a description [More about

Nant-Y-Glyn Holiday Park

...]

Craiglwyd Hall Caravan Park









Craiglwyd Road
Penmaenmawr
Conwy
Wales

Craiglwyd Hall is located in Penmaenmawr at the foot of the moutains overlooking the spectacular coastal views from Llandudno and across to Anglesey, Puffin Island and beyond. [More about

Craiglwyd Hall Caravan Park

...]

Pen Isaf Caravan Park









Pen Isaf
Abergele
Conwy
Wales

The owner of this site has not yet submitted a description [More about

Pen Isaf Caravan Park

...]

Bodnant Caravan Park









Nebo Road
Llanrwst
Conwy
Wales

Bodnant enjoys a picturesque location on the outskirts of the market town of Llanrwst in the beautiful Conwy Valley. [More about

Bodnant Caravan Park

...]

Berthlwyd Hall Holiday Park










Llechwedd
Conwy
Wales

The owner of this site has not yet submitted a description [More about

Berthlwyd Hall Holiday Park

...]

Rendezvous Caravan Park









Bryn Siriol
Llanddulas
Conwy
Wales

The owner of this site has not yet submitted a description [More about

Rendezvous Caravan Park

...]

Ffrith Bach Farm Caravan Site









Ffrith Bach Farm
Abergele
Conwy
Wales

A small, family run, static caravan site in an elevated position situated on a working sheep farm in the heart of rural North Wales. Whether you are looking for a relaxing break away from the hustle and bustle of city life or a ramble in the stunning hills of Wales, Ffrith Bach is situated to suit all. [More about

Ffrith Bach Farm Caravan Site

...]

Maenan Abbey Caravan Park









Maenan
Llanrwst
Conwy
Wales

The park itself is ideally situated within secluded landscaped grounds on the site of thirteenth century monastery, Maenan Abbey, just a few steps from an excellent hotel and restaurant with a cosy lounge bar. [More about

Maenan Abbey Caravan Park

...]

Aberconwy Park and Country Club










Conwy
Conwy
Wales

The owner of this site has not yet submitted a description [More about

Aberconwy Park and Country Club

...]

Tan Y Bryn









Bryn Pydew
Llandudno
Conwy
Wales

The owner of this site has not yet submitted a description [More about

Tan Y Bryn

...]

Beach Caravan and Chalet Park









Llanddulas
Abergele
Conwy
Wales

Situated just off the A55 Expressway, close to the village of Llanddulas, The Beach is just a 30 minute drive from Chester and is easily accessible from the North West and The Midlands. [More about

Beach Caravan and Chalet Park

...]

Abbeyford Caravan Park









Bryn Road
Abergele
Conwy
Wales

Abbeyford Caravan Park is situated on the coast road between Abergele and Rhyl and within easy reach of Snowdonia National Park and the beautiful Isle of Anglesey. [More about

Abbeyford Caravan Park

...]

Gwydyr View









Gower Road
Trefriw
Conwy
Wales

The owner of this site has not yet submitted a description [More about

Gwydyr View

...]

Tan Rallt Caravan Park









Rhyd-Y-Foel
Abergele
Conwy
Wales

The owner of this site has not yet submitted a description [More about

Tan Rallt Caravan Park

...]

Bwlch Farm (Deganwy) Ltd









Bwlch Farm Road
Deganwy
Conwy
Wales

The owner of this site has not yet submitted a description [More about

Bwlch Farm (Deganwy) Ltd

...]
Records 1 to 17 of 17