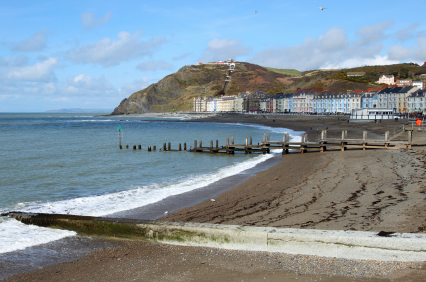 Uncover great Holiday Parks in the Ceredigion area of Wales. If you are looking for a static caravan, holiday lodge or chalet then you can discover the perfect holiday park for you.
Ceredigion is a great location for a self catering family holiday at one of the 18 parks with luxury holiday caravans or lodges to hire. If you are planning a holiday in Ceredigion for a young family look out for the





(playpark, indoor pool and outdoor pool)
Holiday parks offer great value for money as caravan accommodation is generally cheaper than a cottage or lodge and offers just as much space. So a caravan holiday at a Ceredigion holiday park is a great way to enjoy a cheap self catering holiday in Ceredigion
There are 18 (you are currently viewing 1 to 18 ) holiday parks to you in Ceredigion, Wales.
Refine your search
By Area
•
Aberaeron
•
Borth
•
Lampeter
•
Llandysul
•
Llanon
•
Llanrhystud
•
New Quay
•
Newcastle Emlyn
by accommodation or facilities on offer
















Quay West Holiday Park









New Road
New Quay
Ceredigion
Wales

On the beautiful West Wales coast, the lovely Quay West Holiday Park is perfect for sea air, sea views and a free and easy holiday. There are fabulous river and woodland walks nearby, and scenic hill trekking to boot. Make sure that you don't miss a trip to New Quay, or a dolphin boat trip. [More about

Quay West Holiday Park

...]

Penlon Holiday Park









Cross Inn
New Quay
Ceredigion
Wales

Just one and a half miles from the facilities of our larger park at Ocean Heights, Penlon is a small, friendly holiday park close to the award winning beaches of the Ceredigion coast. [More about

Penlon Holiday Park

...]

Cambrian Coast Holiday Park









Ynyslas
Borth
Ceredigion
Wales

The park offers excellent facilities with an indoor swimming pool, family club and bar. [More about

Cambrian Coast Holiday Park

...]

Ocean Heights Leisure Park









Maen-y-Groes
New Quay
Ceredigion
Wales

The sea views at Ocean Heights Leisure Park make it a lovely place to stay. Located just minutes from the seaside town of New Quay, with its winding streets and quaint restaurants. [More about

Ocean Heights Leisure Park

...]

Ffoshelyg Caravan Park









Cilcennin
Aberaeron
Ceredigion
Wales

Ffos Helyg is a small, family-run Caravan Park four miles from the coast and set in the beautiful countryside of Wales. It is the ideal holiday for people that enjoy peace and quiet. [More about

Ffoshelyg Caravan Park

...]

Moorlands Caravan Park









Llangybi
Lampeter
Ceredigion
Wales

Moorlands is a family run private caravan park situated near the little village of Llangybi (Llan-gib-e) in the heart of Wales amidst glorious countryside, yet only 15 miles from Cardigan Bay. [More about

Moorlands Caravan Park

...]

Pencnwc Holiday Park









Cross Inn
Llandysul
Ceredigion
Wales

Pencnwc is a family owned holiday park that has been in the family for over 40 years. [More about

Pencnwc Holiday Park

...]

The Village Holiday Park









Cross Inn
New Quay
Ceredigion
Wales

If it's the peace and quiet of a country caravan park that you are after, The Village is perfect for you. Small, with landscaped grounds, friendly staff. [More about

The Village Holiday Park

...]

Penrhiw Pistyll Park










New Quay
Ceredigion
Wales

The owner of this site has not yet submitted a description [More about

Penrhiw Pistyll Park

...]

Gwel Y Cwm Caravan Park










New Quay
Ceredigion
Wales

The owner of this site has not yet submitted a description [More about

Gwel Y Cwm Caravan Park

...]

Maes Glas Caravan Park









Penbryn
Llandysul
Ceredigion
Wales

Maes Glas is a small, picturesque park situated in the quiet valley that runs down to the lovely an unspoilt National Trust Beach. [More about

Maes Glas Caravan Park

...]

Greenfields Holiday Park









Plwmp
Llandysul
Ceredigion
Wales

Greenfields Holiday Park is just minutes away from some fantastic beeches and coastal villages. There is also a nine hole golf course just 1 mile away. [More about

Greenfields Holiday Park

...]

Cenarth Falls Holiday Park









Cenarth
Newcastle Emlyn
Ceredigion
Wales

Holiday Park nestling in the Teifi Valley only seven miles or so from the Cardigan Bay coast, one of Wales' most delightful holiday locations and just a few minutes walk from the famous waterfalls that give the Park its name. [More about

Cenarth Falls Holiday Park

...]

Parc Morlais









Pennant Road
Llanon
Ceredigion
Wales

The owner of this site has not yet submitted a description [More about

Parc Morlais

...]

Dyffryn Bern Holiday Park









Penbryn
Llandysul
Ceredigion
Wales

Dyffryn Bern Holiday Park is a peaceful coastal haven located in beautiful Cardigan Bay. [More about

Dyffryn Bern Holiday Park

...]

Northfield Holiday Park









Clarach Road
Borth
Ceredigion
Wales

Ther park has a well-earned reputation for excellent personal service and an extremely high level of cleanliness at all times of the year. [More about

Northfield Holiday Park

...]

Pengarreg Caravan and Camping Park










Llanrhystud
Ceredigion
Wales

The owner of this site has not yet submitted a description [More about

Pengarreg Caravan and Camping Park

...]

Penygraig Farm Caravan Park










Borth
Ceredigion
Wales

The owner of this site has not yet submitted a description [More about

Penygraig Farm Caravan Park

...]
Records 1 to 18 of 18