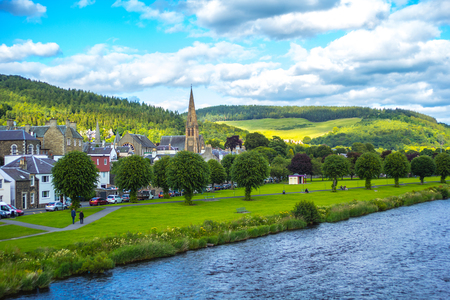 Uncover great Holiday Parks in the Borders area of Scotland. If you are looking for a static caravan, holiday lodge or chalet then you can discover the perfect holiday park for you.
Borders is a great location for a self catering family holiday at one of the 7 parks with luxury holiday caravans or lodges to hire. If you are planning a holiday in Borders for a young family look out for the





(playpark, indoor pool and outdoor pool)
Holiday parks offer great value for money as caravan accommodation is generally cheaper than a cottage or lodge and offers just as much space. So a caravan holiday at a Borders holiday park is a great way to enjoy a cheap self catering holiday in Borders
There are 7 (you are currently viewing 1 to 7 ) holiday parks to you in Borders, Scotland.
Refine your search
By Area
•
Eyemouth
•
Greenlaw
•
Hawick
•
Jedburgh
•
Kelso
•
Newcastleton
by accommodation or facilities on offer
















Jedwater Caravan Park










Jedburgh
Borders
Scotland

Family owned park situated on banks of river Jed. Ideal centre for walking, fishing, golfing, bird watching. [More about

Jedwater Caravan Park

...]

Riverside Caravan Park









Hornshole Bridge
Hawick
Borders
Scotland

A natural wildlife haven for those of us who are seeking that quiet and peaceful place to stay. [More about

Riverside Caravan Park

...]

Riverview Holiday Park









Mangerton
Newcastleton
Borders
Scotland

The owner of this site has not yet submitted a description [More about

Riverview Holiday Park

...]

Scoutscroft Holiday Centre









St. Abbs Road
Eyemouth
Borders
Scotland

The owner of this site has not yet submitted a description [More about

Scoutscroft Holiday Centre

...]

Blackadder Caravan Park









Bank Street
Greenlaw
Borders
Scotland

Found on the banks of the river Blackadder, Greenlaw adjoins a friendly Scottish Borders village, offering shops, hotels and inns, with local facilities including fishing, bowling and much, much more! Over recent years Chris Gregg and his dedicated team have been working hard to improve the quality and profile of Greenlaw and in doing so have created one of the most enjoyable, friendly and relaxed atmospheres of any caravan park in the Scottish Borders. [More about

Blackadder Caravan Park

...]

Lilliardsedge Holiday Park and Golf Course










Jedburgh
Borders
Scotland

Lilliardsedge is a family owned and operated holiday park set in the spectacular surroundings of the Scottish borders. Its the perfect place to relax and enjoy your leisure time in the picturesque unspoilt scenery of the 90 acre park [More about

Lilliardsedge Holiday Park and Golf Course

...]

Springwood Estate










Kelso
Borders
Scotland

The owner of this site has not yet submitted a description [More about

Springwood Estate

...]
Records 1 to 7 of 7