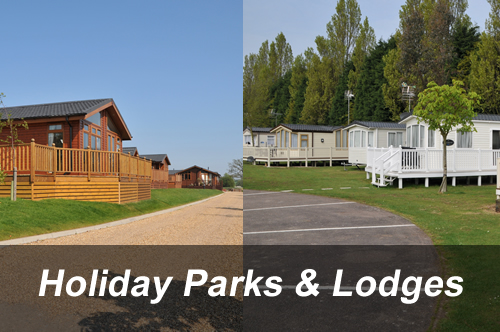 With over 600 holiday parks in the UK, Ireland & Europe to compare we have one of the largest selection of potential holiday locations for you to pick.
Just click on the maps below to select the area you are looking to visit for your self-catering caravan or lodge holiday and you will be able to peruse all of the parks we have in the area.
When it comes to booking up your holiday caravan or lodge in many cases you can book online or send the park an email with your booking enquiry.
You will find a wide range of parks and accommodation from top quality luxury lodges for that very special holiday to budget caravan rentals that won't break the bank even in the school holidays.
| | |
| --- | --- |
| Holiday parks in UK & Ireland | European holiday parks |
| | |
| A choice of over 100 holiday parks all over the UK and Ireland all great self catering caravans and or lodges for rental. | A huge choice of hundreds of caravan and lodge holiday parcs mainly in western european countries such as France, Italy & Spain. |
Holiday accommodation at one of the fantastic parks available offers many benefits.
They are great value for money - often a good deal cheaper than a cottage you will find the amount of space compares well with an apartment and is certainly larger than most hotel rooms and for less money too.
Self-catering holidays offer a huge amount of flexibility as you can pick and choose where and when you have your meals. Many parks will have takeaway or restaurant facilities which can be a great option if you don't want to go into the nearest town to eat and don't fancy cooking
Summer holidays or winter breaks
No matter what type of holiday you are planning, a fortnights holiday during the summer school holidays or just a long weekend away holiday accommodation at a UK or European parks makes a great choice. For family holidays you will find self catering accommodation thats big enough to fit even the largest family group or for more cosy breaks a winter in a log cabin takes a lot of beating.
The atmosphere at a holiday park is perfect to escape from the bustle of every day life. If you enjoy a bit of fishing then there are plenty of parks that have on-site fishing. If you have a dog and don't want to leave them behind then pet friendly accommodation is available on many parks.
It's easy to see why so many people who holiday at one of the many caravan parks or lodges return year after year. Some actually buy a holiday home on the park because they love it so much.
When to book
That's an age old question - when is the best time to book up my self-catering holiday? Do I book early and take advantage of any early booking discounts on offer secure in the knowledge that I have secured the holiday accommodation at a park with all of the facilities I need and in my chosen location.... or do i hold on to the last minute and hope that I can pick up a last minute offer or deal.
To be honest, there is no right or wrong answer to this as each approach can have its pro's and con's. It largely depends on how important it is to get the holiday you want vs how important is it to get the best price. If you can be flexible on holiday dates, accommodation and the park then there is more chance you will get the deal you want. Please do bear in mind that many holiday makers go back to the same park year after year because they have found a great location you may not be able book up if you leave it late at some of the more popular parks.