Search Holiday Parks offering static caravan hire, holiday chalets & lodges in . Enjoy the outdoors,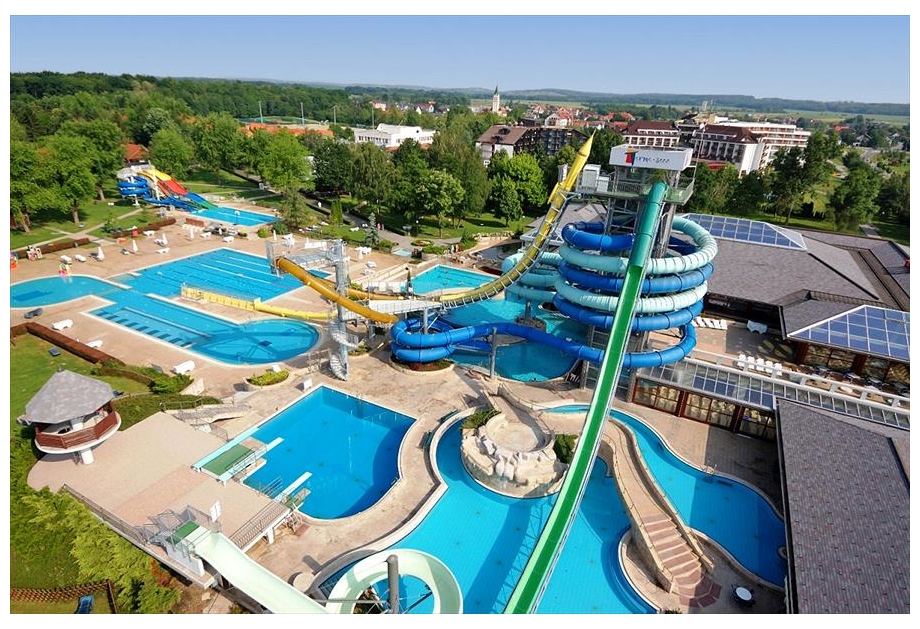 park life and fantastic countryside with all the mod cons of a home.
You will find 7 holiday parks in Slovenia with static caravans, park homes and lodges to rent. There are many types of holiday parcs in Slovenia. Our directory includes parks with diverse locations and facilities. If you are looking for parks in forests, near lakes or on elsewhere in Slovenia then there are many parks to choose from.
Choose your park from 7 in Slovenia
There are quiet holiday parks in Slovenia, small parks with a few facilities to bigger holiday parks offering a wide range of activities and something for the whole family.
Here are just a small selection of the featured parks on offer.
Campsite Terme 3000 Moravske Toplice Spa is located in the Moravske Toplice area of Slovenia.

Camp close to thermal springs for a relaxing and healthy holiday! Camping Terme 3000 is located on the southern edge of the Gori?ko nature reserve, close to the borders with Austria and Hungary. You c?

View holiday parks in the Moravske Toplice area.

Campsite Adria is located in the Ankaran area of Slovenia.

Adria camp site in Ankaran is located in a narrow part of Slovenia on the Adriatic Sea, between the beautiful Istrian peninsular (Croatia) and the town of Trieste in the most easterly part of Italy. A?

View holiday parks in the Ankaran area.

Camping Terme Ptuj is located in the Ptuj area of Slovenia.

The Terme Ptuj campsite is only 1 km away from Ptuj, the oldest town in Slovenia, and is next to the Terme Ptuj Thermal Park. As a guest of the Terme Ptuj campsite, you can use all spa, recreation and?

View holiday parks in the Ptuj area.

Campsite Terme Catez is located in the Catez ob Savi area of Slovenia.

Terme ?atez is a spacious campsite in ?atez ob Savi. This campsite in the beautiful undiscovered Slovenia has fenced-off pitches and thanks to mild winters and great summers, makes for the perfect yea?

View holiday parks in the Catez ob Savi area.

Campsite Menina is located in the Recica ob Savinji area of Slovenia.

Menina campsite is located on the edge of the Alps in northern Slovenia and at the heart of the lovely wide Savinja Valley, surrounded by forests and mountains rising up to 2500m. It's perfect for hik?

View holiday parks in the Recica ob Savinji area.
Where ever you end up on your holiday we hope you have a fantastic time and come back to us for your future holiday needs.