Search Holiday Parks offering static caravan hire, holiday chalets & lodges in . Enjoy the outdoors,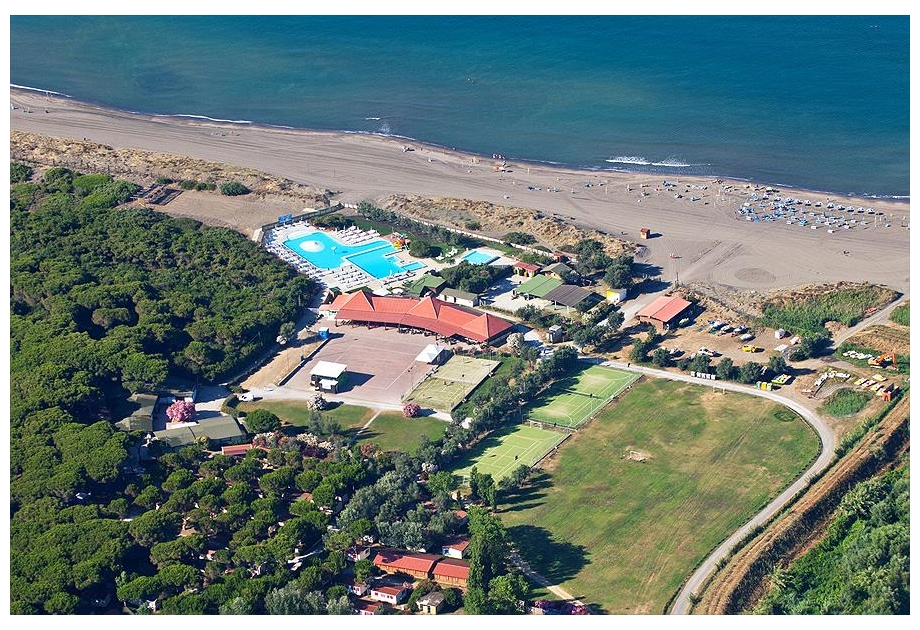 park life and fantastic countryside with all the mod cons of a home.
You will find 870 holiday parks in Italy with static caravans, park homes and lodges to rent. There are many types of holiday parcs in Italy. Our directory includes parks with diverse locations and facilities. If you are looking for parks in forests, near lakes or on elsewhere in Italy then there are many parks to choose from.
Choose your park from 870 in Italy
There are quiet holiday parks in Italy, small parks with a few facilities to bigger holiday parks offering a wide range of activities and something for the whole family.
Here are just a small selection of the featured parks on offer.
Campsite Europing 2000 srl is located in the Lazio area of Italy.

Europing 2000 is a friendly campsite by the beach on Italy's west coast. (Tarquinia is located in the Lazio region near Rome). This camping location is surrounded by beautiful pine forests so that you?

View holiday parks in the Lazio area.

AZUR Sportcamping Rio Vantone is located in the Venice area of Italy.

Sportcamping Rio Vantone is located on Lake Idro just south of the beautiful Dolomites. Lake Idro with its fine shingle beaches and beautiful surroundings is not such a well known part of northern Ita?

View holiday parks in the Venice area.

Int. Camping Etruria is located in the Tuscany area of Italy.

International Campsite Etruria is the perfect place for a relaxing holiday. The campsite is located on the Etruscan coast in the midst of the Tuscan countryside, surrounded by beautiful beaches, dunes?

View holiday parks in the Tuscany area.

Residence Conca d'Oro is located in the Piedmont area of Italy.

Village Conca d'Oro, with great mobile homes, is located in a beautiful natural area only 1 km from Lago Maggiore. It has numerous amenities, such as a swimming pool, snack bar and playground, and you?

View holiday parks in the Piedmont area.

Rosapineta Camping Village is located in the Veneto area of Italy.

The Villaggio Turistico Camping Rosapineta is located in the lush Po Delta on the Adriatic coast. This holiday park has everything you need for an enjoyable stay and is close to Chioggia and Venice. Y?

View holiday parks in the Veneto area.
Where ever you end up on your holiday we hope you have a fantastic time and come back to us for your future holiday needs.