Search Holiday Parks offering static caravan hire, holiday chalets & lodges in . Enjoy the outdoors,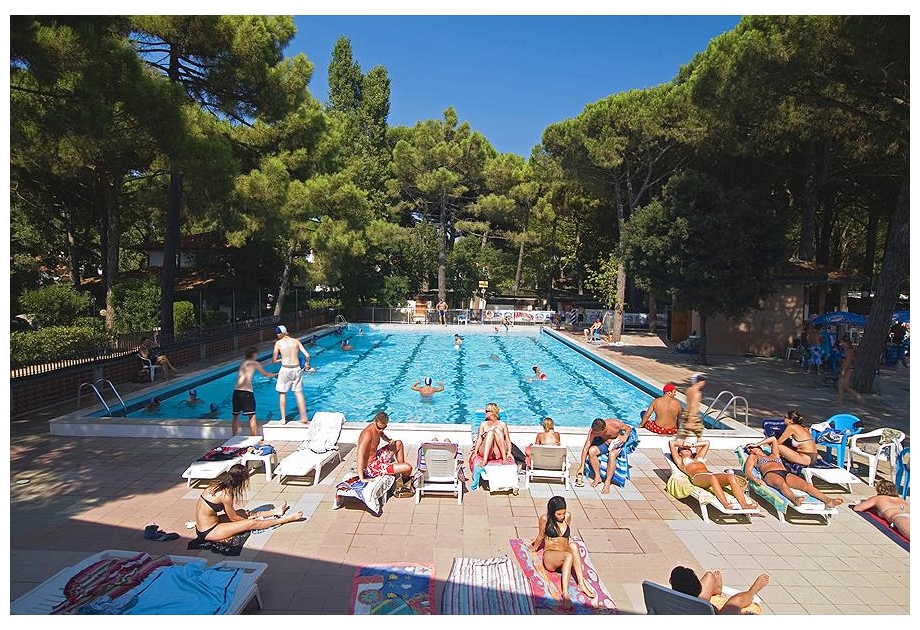 park life and fantastic countryside with all the mod cons of a home.
You will find 160 holiday parks in Italy with static caravans, park homes and lodges to rent. There are many types of holiday parcs in Italy. Our directory includes parks with diverse locations and facilities. If you are looking for parks in forests, near lakes or on elsewhere in Italy then there are many parks to choose from.
Choose your park from 160 in Italy
There are quiet holiday parks in Italy, small parks with a few facilities to bigger holiday parks offering a wide range of activities and something for the whole family.
Here are just a small selection of the featured parks on offer.
Campsite Mare e Pineta is located in the Emilia Romagna area of Italy.

A holiday at the Mare e Pineta campsite is characterised by comfort, well-being and being close to nature. A variety of services are at your disposal, such as entertainment for children and adults ali?

View holiday parks in the Emilia Romagna area.

Campsite Panoramico Fiesole is located in the Tuscany area of Italy.

Camping Panoramico Fiesole is on the edge of Fiesole and has a fantastic view of beautiful Florence just seven kilometres away. Panoramico Fiesole campsite is a peaceful, straightforward family campsi?

View holiday parks in the Tuscany area.

Campsite Lido is located in the Verona area of Italy.

Campsite Lido is situated on the eastern shore of Lake Garda. The pebble beach slopes gently down to the lake, part of the reason that makes campsite Lido very suitable for children. You can take long?

View holiday parks in the Verona area.

Campsite Onda Blu is located in the Lombardy area of Italy.

Onda Blu campsite is situated in a quiet and beautiful location right on Lake Garda. It has abundant greenery with all types of plants and palm trees. The swimming pool with a toddlers' section, sun t?

View holiday parks in the Lombardy area.

Campsite Village Punta Navaccia is located in the Umbria area of Italy.

Campeggio Punta Navaccia is situated on the shores of Lake Trasimeno, encircled by the green hills of Umbria. The hospitable camp site owners will do anything they can for you! The camping pitches a?

View holiday parks in the Umbria area.
Where ever you end up on your holiday we hope you have a fantastic time and come back to us for your future holiday needs.