Search Holiday Parks offering static caravan hire, holiday chalets & lodges in . Enjoy the outdoors,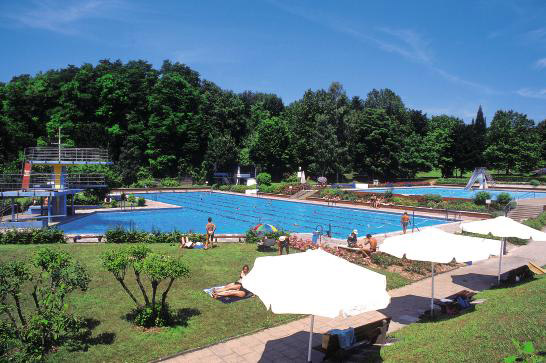 park life and fantastic countryside with all the mod cons of a home.
You will find 33 holiday parks in Germany with static caravans, park homes and lodges to rent. There are many types of holiday parcs in Germany. Our directory includes parks with diverse locations and facilities. If you are looking for parks in forests, near lakes or on elsewhere in Germany then there are many parks to choose from.
Choose your park from 33 in Germany
There are quiet holiday parks in Germany, small parks with a few facilities to bigger holiday parks offering a wide range of activities and something for the whole family.
Here are just a small selection of the featured parks on offer.
Campingplatz Herbolzheim is located in the Black Forest area of Germany.

A small and peaceful parc, Herzbolheim offers high standards and close proximity to the Black Forest. With the rolling hills, deep valleys and attractive lakes of the Black Forest close by, this parc is ideal for nature lovers, yet conveniently placed for the Autobahn network.

View holiday parks in the Black Forest area.

Sudsee Camp is located in the Wietzendorf area of Germany.

A superb combination of good facilities, stunning countryside and historic cities to discover. Set close to the pretty small towns and villages in the Luenebourg Heath, Sudsee Camp is situated within a protected hinterland of woods, open country and ancient trackways, yet not too far from the vibrant cities of Hamburg and Hannover.

View holiday parks in the Wietzendorf area.

Campingpark Gitzenweiler Hof is located in the Lindau area of Germany.

A charming parc with a true Bavarian ambience, close to the banks of lovely Lake Constance. A delight for all ages, this award-winning parc is especially perfect for families with small children.

View holiday parks in the Lindau area.

Knaus Campingpark Lackenhauser is located in the Bavaria area of Germany.

If you are looking for a healthy camping holiday in Germany, Knaus Campingpark Lackenhauser in Bavaria is the place, also in the autumn and winter months. And not just for its beautiful location in so?

View holiday parks in the Bavaria area.

Knaus Campingpark Hamburg is located in the Hamburg area of Germany.

KNAUS Campingpark Hamburg is only a few kilometres from the metropolitan city of Hamburg. This is the perfect campsite for a city break to visit the largest-but-one city in Germany. The city centre is?

View holiday parks in the Hamburg area.
Where ever you end up on your holiday we hope you have a fantastic time and come back to us for your future holiday needs.