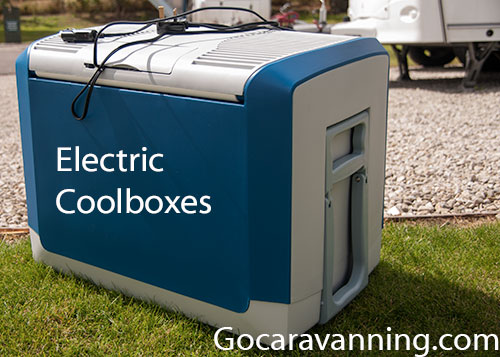 It is important to keep your food and drink as fresh as possible when camping. Most caravans, motorhomes and campervans will have a built in fridge that works on 12v whist on the move from the car battery, 240v when pitched up and connected to the site electrical system and a gas option for when no mains electricity is available.
There are a couple of alternative solutions for campers. Many sites will provide a freezer pack service allowing you to change your freezer packs to keep your cool box cold. Electric cool boxes are also very popular as they allow a cool box to run on a 12v cigar lighter socket or a 240v plug. Some of these cool boxes also run on gas. Its important to only run the electric cool box from your car socket for a short time when stationary as it will flatten your car battery.

If you have the version that only runs on 12v then its possible to buy a 240vAC to 12v DC adapter so it can be run from a normal plug via a electric hook-up cable.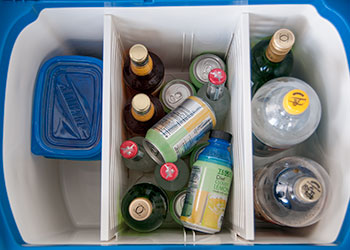 There are some limitations with these cool boxes:
The cool boxes are not great at regulating temperature. They will generally cool the insides by a fixed amount e.g. 21 degrees which will mean in some conditions they will freeze the contents and on hot days they will struggle to cool down enough.
They are not as efficient as a fridge
Key advantages of the electric cool boxes are:
They are relatively inexpensive to buy (compare prices of cool boxes)
They avoid the need to change ice packs
Some cool boxes have wheels making them portable
They will keep your food fresh whilst travelling to / from holiday or whilst on a picnic
We have used them as an extra fridge on our camping and caravan holidays and they are a fantastic low cost solution to keeping your food and drink fresh.